Kelly Schwendiman, MSN, RN, CNE
Assistant Professor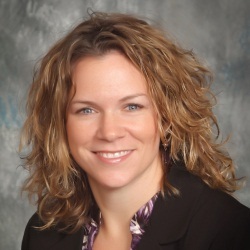 Kelly Schwendiman, MSN, RN, CNE
Assistant Professor
330-363-1163 - kelly.schwendiman@aultmancollege.edu
BSN, Kent State University
MSN, Kent State University
Kelly Schwendiman is an assistant professor in the ASN program. She received her associate's degree in Medical Assisting in 1997 from Stark State College. After working in a physician's office for 2 years, Kelly returned to college to pursue her degree in nursing. In 2002, she graduated cum laude from Kent State University with a BSN. Her employment began at Aultman Hospital in 2002 on a critical care step-down unit. In 2006, Kelly accepted an adjunct position at Aultman College. In 2007, Kelly was offered a full-time position as a clinical instructor. Kelly returned to Kent State and graduated with her MSN in 2012. In 2012, Kelly applied and was granted rank as assistant professor.
Ms. Schwendiman inspires students to become safe practicing nurses who can critically think to provide outstanding patient care. She believes the learning opportunities at Aultman College assist students in reaching their professional goals. By completing a rigorous curriculum and learning from outstanding faculty who care about student success, Aultman College graduates are a vital asset to the nursing profession.
In her personal life, she enjoys spending time with her family going camping (in a luxurious air-conditioned camper of course) and traveling to the beach. Most important, she believes balancing work and personal life is essential to being a valuable faculty member at Aultman College.