Yvonne Lee, MA
Policy & Accreditation Coordinator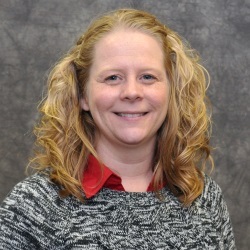 Yvonne Lee, MA
Policy & Accreditation Coordinator
330-363-4381 - yvonne.lee@aultmancollege.edu
BA, Kent State University
MA, The University of Akron
Yvonne Lee joined Aultman College in the fall of 2012 as an adjunct writing instructor and writing tutor in the Student Success Center. In 2015, she was promoted to English Coordinator and Policy & Accreditation Coordinator.
Ms. Lee earned her Bachelor of Arts in English from Kent State University Stark Campus and her Master of Arts in Rhetoric and Composition from The University of Akron. She has been teaching at the collegiate level for the last five years, and finds the atmosphere at Aultman College to be both rigorous and inviting for students.
Outside of work, Ms. Lee enjoys spending time with her husband and three children, going on nature walks, and reading a good book.