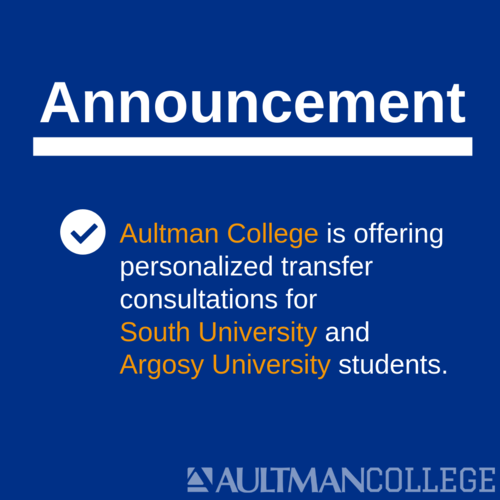 Thousands of students nationwide, including many in Ohio, have been impacted by the sudden closure of South University (Cleveland Campus) and Argosy University. Today, Aultman College officials announced they are offering personalized transfer consultations for these affected students.
Interested students can contact the recruitment team at [email protected] or call 330.363.6347 to talk about possible transfer to Aultman College.
Upcoming application deadlines are April 1 for summer semester and August 1 for fall semester. Programs of interest for South University students at Aultman College may include prelicensure and post-licensure nursing, health sciences (concentrations in health care administration and health education), and social work.