Aultman Wellness Classes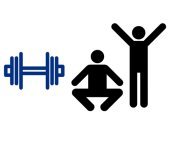 Join us for classes designed to improve strength, flexibility, balance, memory, and your ability to cope with stress. All fitness levels are welcome; modifications are available to accommodate various levels or physical ability. All Wellness Classes are led by experienced, passionate, credentialed instructors who are eager to work with you. See the Wellness Class schedule for specific days and times.
All Access Monthly Wellness Pass
"All Access" Monthly Wellness Pass
Signing up for the All Access Monthly Wellness Pass allows you to attend any number of Wellness classes for one month at a low cost. View the Wellness Class Schedule for specific days and times.

STRENGTH TRAINING CLASSES
Both the gentle/moderate and advanced strength training classes focus on functional, full-body, multi-muscle exercises designed to support the activities of daily living. They are challenging enough to get results, yet gentle enough to avoid overuse or injury. Benefits include increased muscle and bone density, stronger tendons and ligaments, overall resistance to injury, improved posture and balance, better body awareness and cognitive abilities, enhanced cardiovascular health and blood sugar control, and functional independence. Dress in comfortable workout clothes and bring water to stay hydrated.
Strength Training—Gentle to Moderate
Impact level: Low
Intensity: Gentle to moderate
Strength Training—Advanced
Impact level: Low
Intensity: Moderate to high

Tai Chi Classes
Tai Chi is a system of gentle, graceful, focused movements performed slowly with deep breathing. An ancient Chinese self-defense tradition, Tai Chi is now typically practiced as purposeful movement that stretches and strengthens the body, reduces stress, and brings a sense of well-being. It improves balance, spatial awareness, coordination, range of motion, energy, and endurance. Tai Chi is low impact and generally safe for all ages and fitness levels. Wear loose, comfortable clothing and athletic shoes, and bring water.
Impact level: Low

Yoga and Chair Yoga Classes
Yoga
Yoga is a movement, relaxation, and meditation technique that supports mental clarity, breathing, balance, strength, endurance, and flexibility. All of our yoga classes are beginner-friendly, guided by qualified instructors, non-competitive, fun, and supportive. Participants work at their own pace, modifying poses when needed, and breathing consciously while moving. For maximum benefits, participants should be able to get up and down from the floor with minimal difficulty, except in Chair Yoga, where participants perform sitting and standing poses with the support of a chair.
Impact Level: Low
Intensity: Gentle to Moderate
Yoga Plus
Yoga plus is a gentle, yet challenging non-impact exercise that is designed to incorporate Yoga and Mat Pilates into one course. The relaxing atmosphere of this class will improve your balance and strengthen your muscles as you get up and down off the floor. It can help improve flexibility, as well as aid in the prevention of limitations of aging. Yoga Plus is an excellent program for those wanting a nonimpact workout, with toning for the core, legs and arms.
Impact level: Gentle/low
Chair Yoga
Chair Yoga incorporates all of the spine's key movements from the security of a seated position or a supported standing position. Neck, shoulder, hip, knee, wrist and ankle mobility is explored without speed or stress to mobilize joints safely and build/maintain strength and length without fatigue or falling. The movements are smooth and slow and ride upon your breath, increasing lung capacity and vitality while soothing your mind into a state of calm concentration.
Impact level: Gentle/low
Please bring a yoga mat, yoga strap (or necktie/scarf), and a yoga block. Wear layered clothing or have a blanket handy as your body will cool during the final relaxation pose.

Water Aerobics
Aquatic exercise provides a cardio and light resistance workout to help participants maintain strength and stability and preserve balance, range of motion and mobility. Due to the buoyancy of water, which helps support a portion of your weight, water aerobics will reduce your risk of stress injuries. Exercises are designed for both deep and shallow water; therefore, the ability to swim is NOT required. Classes are offered in a warm-water pool, and a certified lifeguard will be present at all times. Flotation belts are available at no additional cost. Each session lasts 45 minutes.
Impact level: Low
Intensity: Moderate, but can be adjusted for individual needs.

Zumba
Zumba features a dance-based program using many world rhythms including Latin, Indian, and American. The music ranges in intensity from low to moderate. This workout is fun with easy-to-follow dance moves that keep your heart rate slightly elevated to help burn calories. Wear smooth soled shoes that allow for movement on the carpet. Zumba carpet gliders or dance socks are recommended. Bring water and dress in layers so that you can be comfortable as you get warmer during the workout and cooler as we cool down.
Impact level: Moderate
Intensity: Moderate

P90X
What is P90X LIVE? It's a group-focused total-body strength and cardio class that incorporates principles from personal training and functional strength coaching. And it's a great way to create a strong community of friendly competition, encouragement, and personal fitness breakthroughs. The classes are designed for ALL fitness levels, from beginner to advanced. Instructors work closely with participants to modify exercises, making sure everyone is appropriately challenged to achieve results. Join us to get moving, build some strength, and enhance your fitness level. No matter where you're starting or what your fitness goals are, give P90X Live a try!
Impact level: Moderate
Intensity: Moderate to high