Certified Professional Medical Auditor
Become a Certified Professional Medical Auditor
Medical auditors examine the clinical and financial documentation for healthcare procedures to ensure that they comply with medical, legal and financial requirements. Since medical auditors work with medical codes and coding processes, many medical coders advance their careers by becoming medical auditors. If you are a coder who would like to work as an auditor, this 100% online course will prepare you with the knowledge to take and pass the Certified Professional Medical Auditor (CPMA®) exam from the American Academy of Professional Coders™ (AAPC). Enrollment includes the exam registration fee, AAPC membership, and CPMA practice exams.
Job Outlook for Certified Professional Medical Auditor
The US Bureau of Labor Statistics (BLS) forecasts a 4% growth in the demand for Accountants and Auditors between now and 2029. This matches the anticipated growth for all jobs. The Bureau notes that auditing professionals who provide advisory and analytical services will enjoy strong demand, as will those who earn recognized professional designations.
According to the AAPC, Certified Professional Medical Auditors earn $69,172 per year, on average, depending on experience and location within the US. ZipRecruiter.com places the average salary at $94,936 per year nationwide.
Certified Professional Medical Auditor FAQs
WHAT SKILLS DOES A CERTIFIED PROFESSIONAL MEDICAL AUDITOR NEED?
According to the AAPC, Certified Professional Medical Auditors display skills in the following areas:
Medical Coding Concepts
The Medical Record
Medical Record Auditing and Abstraction
Medical documentation, fraud, abuse,
Penalties for documentation and coding violations
Scope and Statistical Sampling Methodologies
Quality Assurance and Coding Risk Analysis
Communication of Results and Findings
WHERE DO CERTIFIED PROFESSIONAL MEDICAL AUDITORS WORK?
Medical auditors provide an external review of records for healthcare providers. Although physicians and healthcare facilities perform audits of their own records, most CPMAs work for external reviewers such as insurance companies, major medical groups and companies, or government agencies and their contractors.
WHAT TITLES ARE ASSOCIATED WITH CERTIFIED PROFESSIONAL MEDICAL AUDITOR JOBS?
Medical audit position titles generally reflect the auditor's responsibility to examine and audit medical records in an external review. Some common titles include:
Claims auditors
Medicare auditors
Medical Audit Specialist
Recovery Audit Contractors (RACs)
Course Information
Course Objectives
Define fraud and abuse and explain regulatory guidelines for key regulations
Explain the impact of the OIG Work Plan and Corporate Integrity Agreements (CIAs)
List the elements of compliance plans and identify potential compliance risk areas
Identify National Correct Coding Initiative (NCCI) and Medically Unlikely Edit (MUE) risk areas
Explain the HIPAA privacy rule, including details on protected health information, minimum necessary, sharing of information, and enforcement
Identify medical record documentation standards and record retention standards
Identify common errors found in medical documentation
Explain the types of audits and the resources required for audits
Define steps of the audit process and identify statistical sampling types and factors
Explain the importance of discussing audit findings with the provider
Learn to communicate with medical professionals and assess medical documents
Develop the skills needed to work in medical auditing
Learn the legal standards necessary to perform well on the job
Understand best insurance and reimbursement practices so as to relay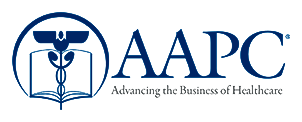 Prerequisites and Requirements:
The Certified Professional Medical Auditor course is specifically designed to help individuals with prior coding/billing knowledge prepare for the CPMA exam.
Curriculum
COMPLIANCE AND REGULATORY GUIDELINES
Learn about fraud and abuse, federal false claims acts, anti-kickback laws, stark laws, exclusion statutes, civil monetary penalties law, and more.
MEDICAL RECORD DOCUMENTATION STANDARDS
Study HIPAA privacy regulations, types and components of medical records, and accreditation standards.
CODING AND REIMBURSEMENT CONCEPTS
Evaluate and manage code and reimbursement concepts regarding anesthesia, surgery, radiology, pathology, and more.
AUDITING
Explore the auditing process, and study statistical sampling, utilization review, and RAT-STATs.
RISK ANALYSIS AND COMMUNICATION
Learn about the validation of audit results, audit findings, and how to communicate audit results.
PRACTICAL EXPERTISE
Develop practical audit skills used to utilize cases for practical application.
Instructors
This online course is not instructor-facilitated; however, support will be provided through email, online forms, and phone.
Registration and Enrollment
This course is open enrollment. You can enroll and begin any time.