Christine L. Kalt, MSN, RN, FNE
Associate Professor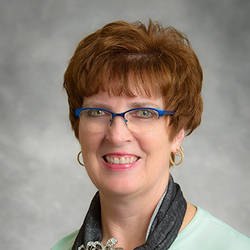 Christine L. Kalt, MSN, RN, FNE
Associate Professor
330-363-1123 - christine.kalt@aultmancollege.edu
BSN, University of North Alabama
MSN, Walden University
Christine Kalt received her B.S.N from University of North Alabama in 2008 and M.S.N., focusing on nursing education from Walden University in 2011. Christine joined Aultman College in 2009 as an adjunct clinical instructor, and then became a full-time nursing faculty in 2010.
Ms. Kalt's primary responsibilities include coordinating and instructing NRS 102 Foundations II (lecture and lab) and clinically NRS 201 /NRS 203. She serves on the Policy and Effectiveness committee and Nursing Council as secretary. Her current research and publication scheduled for 2015 in MedSurg Matters, a nursing journal, is titled "Primary Biliary Cirrhosis".
She states, "Aultman College is very important to me, I chose my nursing career at Aultman Health Foundation because of its outstanding nursing history and quality care that the hospital provided to the community". She has worked many years in the Emergency Department before transferring to Aultman College. Educating nursing students is exciting and rewarding for Ms. Kalt. Through education, she feels that she is making a difference with every student she interacts with. By assisting these students to reach their personal and professional goals, they have the ability to strive to be the best nurse possible and make a difference in someone else's life.
Her nursing career consists of 25 years in Emergency Nursing, including 10 years in Forensic Nursing. She resides in New Philadelphia with her husband. In her spare time, Christine enjoys football, camping, and traveling.