Having a career in social work can be very rewarding. You'll help connect a variety of people who are underserved or disadvantaged with the resources they need. Licensed social workers manage cases for individuals, families, and groups in different settings, including the community, a social agency, health care, or government.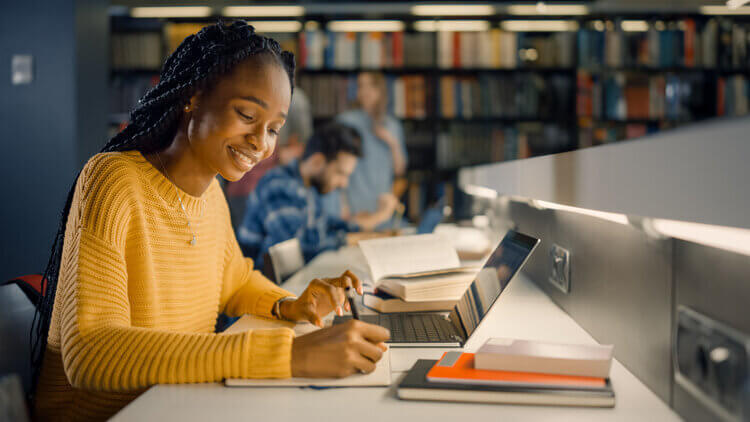 Choosing the best social work program will set you up for a successful future. At Aultman College, we offer a four-year Bachelor of Social Work (BSW) program. Our social worker degree curriculum goals include:
Preparing students to practice in a generalist setting
Providing opportunities to gain knowledge and perspectives outside their own
Providing students with the principles, values, and ethics that guide the profession and allow social workers to effectively advocate for social and economic justice
Explaining the intersection of various social work settings with other general practice settings
Developing students' critical thinking skills in deciphering social work research literature
Providing opportunities for students to network with community resources in social work practice
By achieving these goals with our students, they will have a strong foundation for a promising career in social work.
Features of Aultman's Social Work Program
When you're accepted into our Bachelor of Social Work program, you'll be directly admitted. That means you won't compete for spots in the program. BSW students start in the fall or spring semesters, with the flexibility to learn part-time or full-time.
While working towards a BSW degree, students learn how to navigate multiple systems within the ever-changing health care landscape. We offer unique classes, hands-on simulation labs, and volunteer experiences to ensure students are exposed to a variety of generalist settings, such as child welfare, foster care, community health, end of life/hospice, substance abuse, and domestic violence. Not only does this allow you to better consider which area you'd like to work in, but it also helps you have a more well-rounded education in social work.
Students are required to complete an internship for even more experience in the field. There is the option to take a block internship, with on-site hours concentrated in one semester. This allows you to do more follow-through work with clients during the course of a given week.
In order to become a social worker, you must become licensed after graduation. We ensure students are prepared for the licensed social worker (LSW) exam. Our curriculum sets up graduates for success in a variety of health care settings: hospitals, long-term care facilities, outpatient community clinics, and mental health and chemical dependency centers.
If you're interested in working at chemical dependency centers, one of our courses can qualify you to sit for an exam to earn your chemical dependency counselor assistant phase I (CDCA-I) certification. These professionals are in high demand in the Akron-Canton area.
Before we discuss the average salary of a social worker with a bachelor's degree, we want to note the following. College is one of the best investments you can make in yourself. So, we want to make sure it's affordable. We offer financial aid resources for scholarships, loans, grants, and federal work-study.
What will your future in social work look like?
At Aultman College, 100% of our BSW graduates find job placements. They go on to be social workers in a variety of fields, including child and family, schools, health care, mental health, and substance abuse.
Depending on which field you choose, the average salary of a social worker with a bachelor's degree ranges from $47,830 to $57,020 in Ohio, according to U.S. Bureau of Labor Statistics as of May 2020. Social work jobs are expected to grow 12% through 2030, which is a faster rate than other jobs, as people retire or move on to different occupations.
With a variety of directions to go within this growing field, there is sure to be a path to obtain your bachelor's degree for social work that fits your dreams and goals.
Ready to Apply?
Are you excited to get started on your journey to becoming a social worker? Apply to our Bachelor of Social Work program today.