Kids & Teens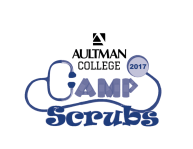 2017 Camp Scrubs: July 31-Aug. 4, 2017-All Available Spots FILLED
Registration is currently closed. In the meantime, you can review the information below if you would like to prepare for next year.
This week-long camp is an introduction to nursing and other health care fields for students who will start grades 6, 7, 8 or 9 this fall.
The camp is held at Aultman College and features unique experiences you won't find anywhere else:
Go on a behind-the-scenes tour of Aultman Hospital
Work with human patient simulators
Take pulse, blood pressure, and vitals in the nursing skills lab
Explore the fields of pharmacy, occupational/physical therapy, surgery, and more
The cost is $255 for the entire week, with an add-on option for a meal plan.
To learn more, click here to download the brochure. To register, click the link at the bottom of the page.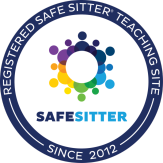 Safe Sitter Classes for Life and Safety Skills
It's not just for babysitters – this class teaches young teens about first aid, indoor and outdoor safety, and handling household emergencies so they can stay home alone, watch younger siblings, or babysit.
Students must have completed 5th grade to attend. The cost for the day-long class is $55.
To see upcoming class dates and register, click the Safe Sitter link at the bottom of the page.
SAFE SITTER
Our world is a complicated place. Today's babysitters need to know more than just the basics to keep themselves and the children in their care safe. That's why Safe Sitter®, an up-to-date and well-rounded youth development program with a medical basis, teaches young teens life and safety skills to keep them safe now and in the future. It also equips them with the tools needed to stay home alone safely and with confidence. Click below to view specific dates and register.

CAMP SCRUBS
ACCE is proud to offer Camp Scrubs, a week-long day camp for kids that introduces them to the fields of nursing and health care. Activities include using a stethoscope, touring behind-the-scenes of Aultman Hospital, participating in a mock safety drill and code blue simulation, exploring the world of science, learning the power of exercise, and much more! Campers will receive two Camp Scrubs t-shirts! Click below to view specific dates and register.