Phlebotomy Training Program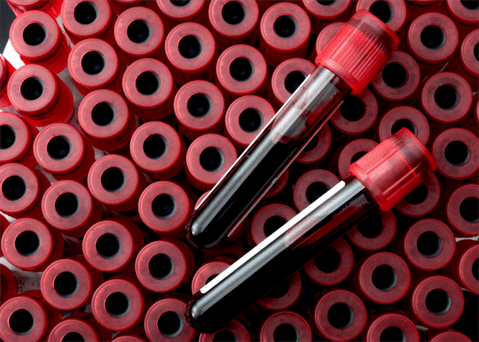 Challenge yourself to acquire the training, experience, and credentials you need to become a phlebotomist.
Aultman College Corporate and Community Education (ACCE) division's phlebotomist training program blends 6 weeks of online and in-person instruction with an on-site practicum rotation that guarantees your eligibility to sit for the National Healthcareer Association's (NHA) Phlebotomy Technician Certification (CPT) examination.
Apply by February 14, 2022, to start classes in March!
What is a Phlebotomist?
A phlebotomy technician draws blood from patients/blood donors and performs basic point-of-care testing (ex: checking blood glucose levels). Phlebotomists prepare blood, urine, and other specimens for lab testing and help to explain the blood-drawing procedures to patients. According to the Bureau of Labor Statistics, job outlook for phlebotomists is excellent, with job growth predicted to grow much faster than average.
About the Phlebotomy Training Program
The program consists of on-campus/self-paced online instruction, clinical lab activities, and a practicum rotation. Here is the weekly schedule for the first 6 weeks of the program. There are only 5 hours of required on-campus time each week. The remainder is completed online at your own pace.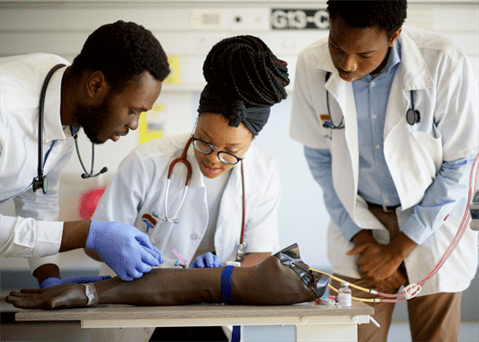 Monday: On-campus instruction 5-8 p.m.
Tuesday: On-campus lab 5-7 p.m.
Wednesday: 2 hours of self-paced online work
Thursday: 2 hours of self-paced online work
Friday: 2 hours of self-paced online work
After the first 6 weeks of the above schedule, students will complete a practicum rotation. The clinical liaison will work with each student to make a clinical schedule that works best for the student.
Certification
Upon completion of the program, students will be eligible to sit for the certified phlebotomy technician (CPT Exam) through NHA. Learn more about the exam.
Please note this program does not result in transcripted college credit. It is offered through the Corporate and Community Education division of Aultman College.
Cost
The all-inclusive program costs $1,049. This includes one set of scrubs, the textbook, certification exam fee, background check and fingerprinting, and tuberculosis (TB) testing.
The Aultman College Corporate and Community Education (ACCE) program accepts check or credit card payment via the phone in advance of the program start date. After acceptance, an ACCE representative will be in touch with you to arrange payment.
Students in the phlebotomy program are not eligible for federal or state financial aid to assist with the costs of this program.
Deadline to Apply
The deadline to apply for the spring program (runs March 21-April 22, 2022) is Feb. 14, 2022.
Application Requirements
To be accepted as a student in the program, you must:
Have earned a high school diploma, GED, or High School Equivalency Certificate.
Be at least 18 years old
Have a photo ID
Be willing to complete a criminal history background check
Be willing to provide evidence of the following required immunizations: hepatitis B series vaccine, Tdap, two measles, rubella, mumps, two varicella, 2 step TB test, Influenza Vaccine (cost of TB test is included in the program fee)
Be willing to provide the results from a drug screening test prior to the beginning of clinical rotations
Questions?
For more information on the program, please contact 330-363-6347.