Rachel Ehret, MSN, RN, APRN, PMHNP-BC
Assistant Professor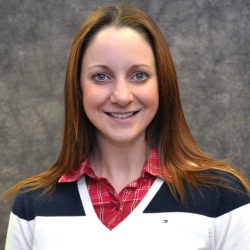 Rachel Ehret, MSN, RN, APRN, PMHNP-BC
Assistant Professor
330-363-6074 - [email protected]
ASN, Aultman College
MSN, Walden University
Mrs. Rachel Ehret is an instructor in both the ASN & BSN programs as well as a 2008 graduate of Aultman College. She enjoys imparting her knowledge to future nurses and understands the importance of continuing education; most recently she earned her Nurse Practitioner license in a specialty of psychiatry in 2018 from the University of Cincinnati.
Nursing work experience includes critical care nursing, community public health, and, psychiatric nursing. Teaching experience includes working with the Canton City Practical Nursing Program as well as an adjunct for Aultman College before going full-time in 2014. As an NP, Rachel is Board Certified to work with pediatrics, adolescents, and adults, covering a range of mental health needs including trauma and addiction. She shares her time currently as a full-time nursing instructor for the college and a part-time nurse practitioner for Catholic Charities.
Rachel lives with her husband, Nathan, and their five children in Canton, where they are also parishioners at St. Michael Church. They are avid Notre Dame fans, enjoy their Cleveland sports teams, and, are often found cheering on a kid or two from the school bleachers. Rachel enjoys traveling, crafting, and, spending time with friends and family.