Student Life at Aultman College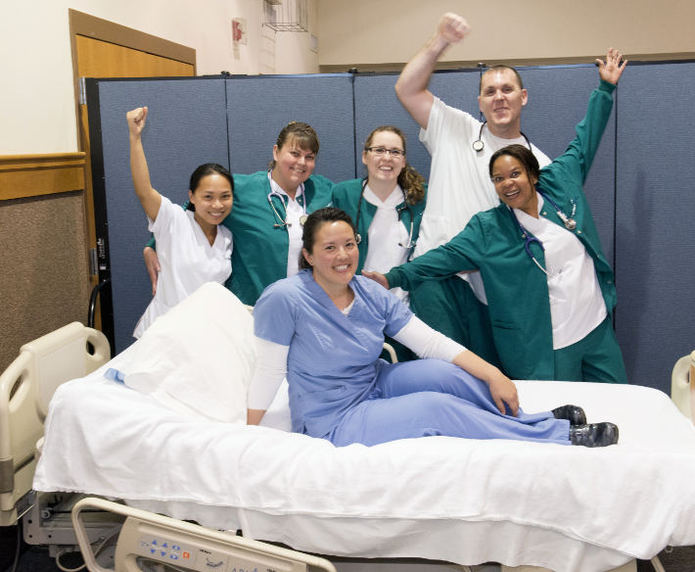 Student Life at Aultman College can be an exciting one; students have the chance to meet new friends, establish lifelong connections and pursue and achieve personal and academic dreams. This can happen when participating in programs and events that extend the college experience beyond the classroom. Whether interested in student senate, a student organization, mentorship opportunities or community involvement, student life is here to meet your needs.

For questions or suggestions for student life, please email the Student Life Coordinator at studentlife@aultmancollege.edu
Aultman College Student Life programs include:
Golden Owl Student of the Month program
Game Nights
Themed Socials
Faculty/Staff vs. Students Challenges
Service Learning Activities (HeartWalk, Relay for Life, etc)
Off-Campus Trips
Lunch and Learn seminars
Much more!
Interested in starting a club/organization on campus?
Check out the Student Guide to Starting a Club/Organization!
Register to Vote:
ACNHS encourages all students to exercise their freedom by becoming registered voters. Click here to register to vote and read important information from the State of Ohio geared toward college voters!

Student Referral Program:
Word of mouth is a powerful tool and we want to reward you for referring family/friends to Aultman College! Refer a friend and after they are an active enrolled student past their semesters add/drop date, you have your choice of a $50 gas card or $50 to Aully's Nest! Download the Student Referral Form and submit to the Student Life office. Check out the flyer for more info!
Resolve to Get Involved! Start your own Student Life club!
Students can now apply to start their own club! Do you love to garden? How about a single parent student group? Now you can become involved and start your own club! Check out the Start your Own Club Guide and Student Life Club/Organization Forms from Student Life!
Calling All Veterans:
Aultman College Veteran Association. Ashley Hanood, an Aultman College student and veteran is in the start up phase of trying to develop a veterans group here at the College. Ashley is working on obtaining information for out veteran students to provide them with resources they can use. Ashley is willing to answer any questions about schooling, veteran information, and is even here to support students who have spouses that are currently over seas. If you are a veteran of our Armed Services or are a student who has a spouse or family member who is part of the Armed Services, please email Ashley Hanood for further info! Thanks!

Nursing Christian Fellowship Engage. Love. Heal
Nurses Christian Fellowship (NCF) is an intervarsity, national organization. The mission of NCF is engaging students and nurses with the good news of Jesus Christ to bring God's love and healing to nursing and health care. We accomplish the mission through prayer, Bible study, service, and fellowship. For more information, contact Kathy Knobloch if you have any questions.


Radiography Club Resources :
American Society of Radiologic Technologists (ASRT) Click here to access the Student Center
Ohio Society of Radiologic Technologists (OSRT) Click here to access the OSRT Website
ASRT Scholarship Opportunities
ASRT Leadership Opportunities
ASRT Membership Opportunities
ASRT Membership Benefits

Aultman College Student Career Guide: