Tammy McClish, M.Ed., CMA (AAMA), RT (ARRT)
Associate Professor
Program Director- Medical Assisting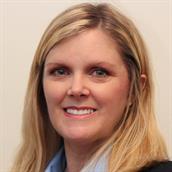 Tammy McClish, M.Ed., CMA (AAMA), RT (ARRT)
Associate Professor
Program Director- Medical Assisting
330-363-5075 - Tammy.Mcclish@aultmancollege.edu
BA, Hiram College
M.Ed., Kent State University
Tammy McClish is the current Director of the Medical Assisting Certificate Program. She has worked in health care for over 30 years as a dental assistant, medical assistant, phlebotomist, staff radiographer, high school career technical education teacher, and associate professor. Most recently Tammy was an Associate Professor of Practice at the University of Akron. While at the University Tammy served as the Clinical Coordinator of the Radiologic Technology program and Validation Center Coordinator for Medical Assisting and Nursing as well as Regional Manager of Northeast and Northwest Ohio for the Ohio Board of Regents.
Tammy is a 1985 graduate of the St. Alexis School of Radiologic Technology certificate program and is registered by the American Registry of Radiologic Technology (ARRT) in Radiology, Mammography, Quality Management in Radiology, and Bone Densitometry. In 1997 Tammy became credentialed as a Certified Medical Assistant (CCMA) from the American Association of Medical Assistants (AAMA). In 2015 Tammy obtained an Ohio Teacher's Certificate in Career and Technical Teacher Education (C265) from the School of Teaching, Learning and Curriculum Studies at Kent State University. In 2017 Tammy became certified by the National Healthcareer Association as a Certified Phlebotomy Technician.
Tammy earned a Bachelor of Arts in Allied Health Education from Hiram College in Hiram Ohio and a Master of Education Degree in Health Education in the Management and Coordination of Health Education Programs from Kent State University as well as a Master of Education Degree in Career Technical Teacher Education from Kent State University. Tammy is currently working toward a Ph.D. in Education in Instructional Design for Online Learning at Capella University.
Tammy is extremely involved in health education and volunteering in her community. Tammy served for 5 years as a site surveyor for the Medical Assisting Review Board (MAERB) and was a former President of the Ohio Society of Medical Assistants and the Summit County Society of Medical Assistants. She enjoys spending time as a high school Hockey Club Booster Parent and is an active member of the Annunciation Greek Orthodox Church in Akron Ohio. Tammy enjoys exercising, reading, and spending time with her husband (Rob), three sons, and two cats.