College students pursuing a degree in a field dedicated to serving others can take advantage of a new tuition reduction. Aultman College has announced it will provide a 30 percent reduction of the regular tuition rate for the bachelor of social work (BSW) program beginning fall semester 2020.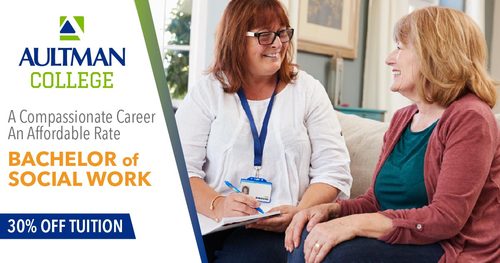 This tuition pricing is being offered to new and current students in the BSW program at the college.
Click here for more information about the social work program.