Explore Aultman College at our next Preview Day
Please join us on:
Saturday, January 19 at 10 a.m.
We're excited to welcome you!
Let us show you our facilities, introduce you to instructors and students, and answer all of your questions.
Our Preview Day is a great opportunity to learn about the degree programs and experience Aultman College for yourself.
Tour college facilities and classrooms
Meet students, faculty, and staff
Learn about the degree programs and health care careers
Best of all: Apply at the event and your application fee will be waived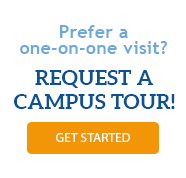 Reservations are required. Please fill out the form below and click the orange "Submit" button. Want to visit Aultman College but the Preveiw Day date doesn't fit your schedule? No problem. View our weekly campus visit availability.