Associate of Science in Nursing Program
The Associate of Science in Nursing (ASN) degree program at Aultman College is a 5 semester program that prepares students to begin a career as an entry level nurse. Graduates of the ASN program are prepared and eligible to take the National Council Licensure Exam (NCLEX) and become registered nurses (RNs) in the state of Ohio.
Once students have completed the Associate of Science in Nursing program, Aultman College graduates are encouraged to broaden their employment opportunities by enrolling in our BSN Completion Program.
Admission Requirements
High school applicants must have:
A high school GPA of 3.00 or higher OR A GED score of 2250 or higher
AND
An ACT score of 20 or higher/SAT combined score of 950 or higher
Transfer applicants must have:
Six (6) or more credit hours of college coursework with a GPA of 2.5 or higher based on the most recent college transcript
Transfer Credits
Aultman College will evaluate each applicant's earned credits from all official post-secondary transcripts to ensure that the earned credits meet an 80% content match and are consistent with Aultman College's course levels. If the earned credits are consistent with the Aultman College course requirements, they will be reviewed on an individual basis. See the transfer credit policy for more details.
Our ASN program transition begins soon!
What you need to know
Learn More
ASN Residency Requirement
In order to graduate with an ASN degree from Aultman College, 41 credit hours must be completed on campus.
Graduation Requirements
A minimum of 73 credit hours
42 general education credit hours
31 nursing credit hours
Completion of ASN residency requirements
Completion of NCLEX review course
16 hours of volunteer service learning
Submission of ASN Academic Portfolio
Clinical Rotations
As part of Aultman College's ASN program, students must complete a set number of clinical hours under the direct guidance of Aultman College faculty, in a variety of settings.
ASN Resources
Please review the following resources for more information about the ASN program's framework and objectives:
Licensure Information
Ohio Board of Nursing Licensure and Renewal Information
National Council of State Boards of Nursing (NCSBN)
Program Accreditation and Program Effectiveness Data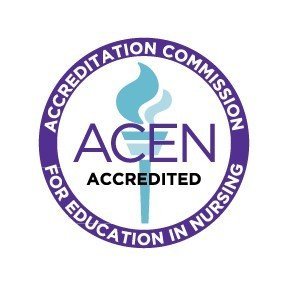 Aultman College Associate of Science in Nursing (ASN) ASN program holds full accreditation. The next scheduled visit is planned for 2020.
Click here to review the Associate of Science in Nursing curriculum plan.
Click here to review the Associate of Science in Nursing program effectiveness data.