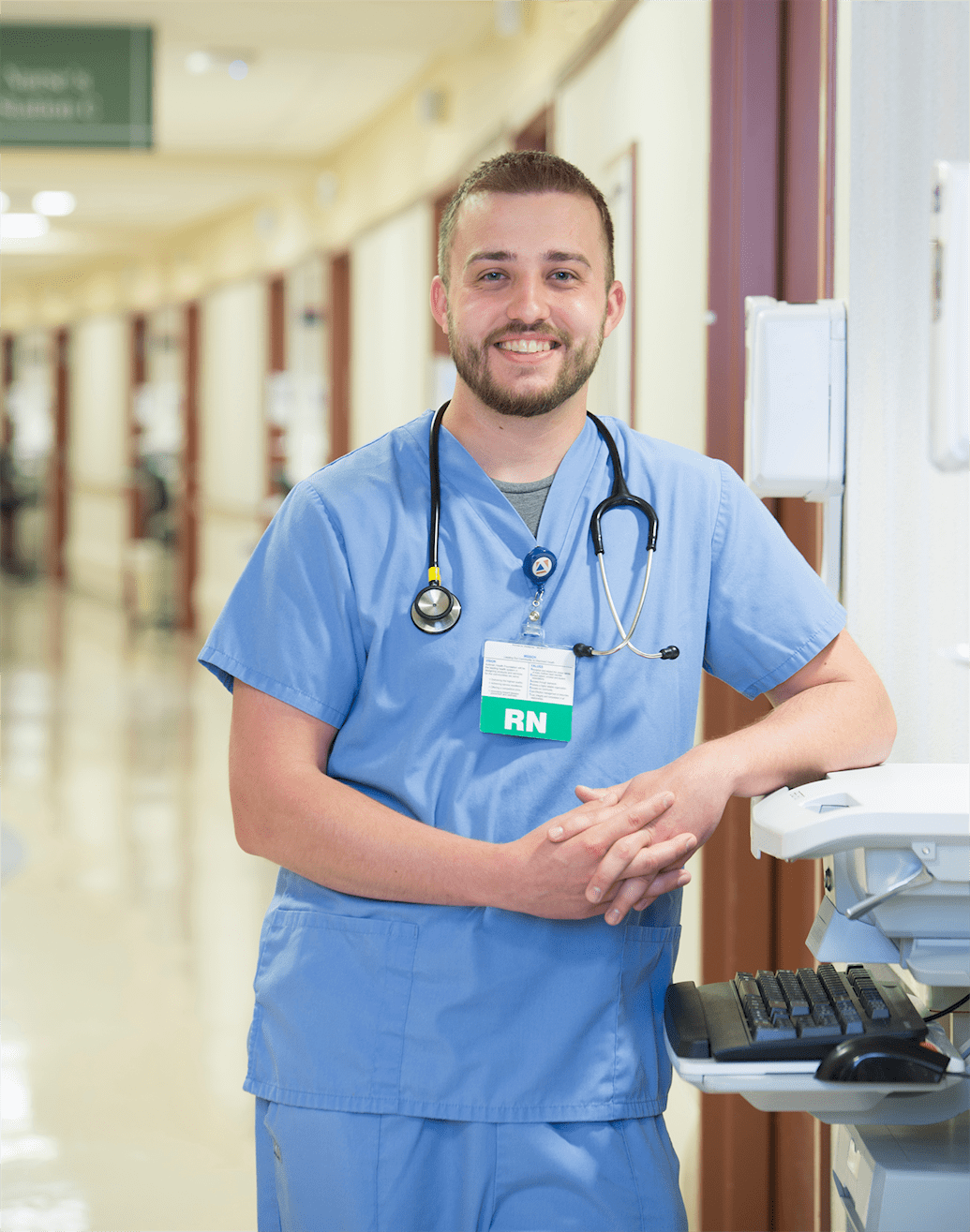 It hasn't been that long since Jordan Beitzel was listed as a graduate in an Aultman College commencement program. He graduated in 2012 with his ASN degree and then went on to earn his BSN in 2017 through the RN-BSN completion program.
But these days, you will find his name under the faculty section of the graduation program. In 2018, Beitzel became a clinical instructor for Aultman College and had taught both ASN and BSN students.
"After I started being a preceptor for new nurses, I found that I really enjoyed educating," said Beitzel. "When an opportunity arose at Aultman College, I took it. I like the smaller, personal atmosphere that is backed up with so many great educational resources. It also helps tremendously that it was not that long ago that I was an Aultman College student."
After earning his ASN degree, Beitzel began a three-year stint working at Aultman Woodlawn's transitional care unit. An interest in critical care led him to a position in Aultman's Cardiovascular Surgical Intensive Care Unit, where he has worked for the past five years.
"Jordan possesses an enthusiasm in the role of clinical instructor for student learning that resonates with both students and faculty," said Dean Jo Ann Donnenwirth. "We see it in the evaluations. He pushes the students to think critically and works hard to create a positive learning environment."
Beitzel's instructional style stems from his own experiences in the classroom. "As a learner and now an instructor, I have found that one-on-one interaction and explaining things in the simplest form, then working up to more complex topics, seems to be most effective for students. I also always try to lead by example with great work ethic and always try to find new and educational experiences for the students."
One thing that has been eye-opening for Jordan is the work that goes on behind the scenes that make the college operate smoothly and help students achieve their goals. "I did not have an appreciation for that when I was a student," said Beitzel. "One thing I would really like our current and future students to know is that faculty truly have their best interests at heart. We want them to achieve their goals of being excellent health care professionals as much as they do."