Make a Donation to Aultman College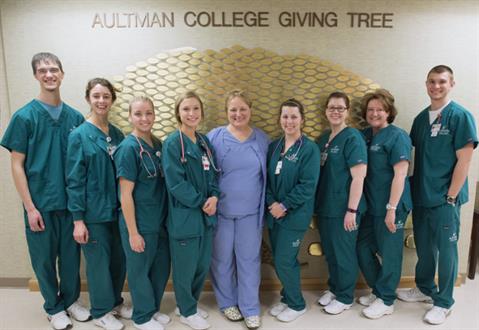 For over 120 years, Aultman College has been educating nurses and health care professionals who have had a positive impact on care across our community and beyond. We take great pride in preparing our students with clinical experiences and classroom learning that integrate personal and professional growth, compassionate service and academic activities. Your gift helps to provide the funds needed to continue the work that began more than 120 years ago.
Alumni and community support make a difference. Every gift, regardless of size, can help our students move from aspiration to achievement of their dreams. There are many ways you can contribute to Aultman College. Your generous gift could establish a new scholarship honoring those who have made a profound impact on your life and the lives of others, contribute to the 1892 endowed scholarship, or consider a planned gift that will ensure the legacy you embraced during your lifetime is continued through the gift of education.
To discuss the many opportunities your gift can provide, please contact Vi Leggett @ Aultman College by calling 330-363-6183 or email at vi.leggett@aultman.com. In addition, you can make a gift online by visiting
We are grateful for your investment in our students, the college and the quality of health care in our community.