Associate of Science in Health Sciences Program
The Associate of Science in Health Sciences (ASHS) program at Aultman College is designed for students who are exploring career options in the health care industry, or for those who are already employed in the health care industry, but have yet to complete a degree program.
After completing the ASHS program, students are prepared to either begin their career immediately following graduation, or to pursue a Bachelor's Degree in a relevant health care field.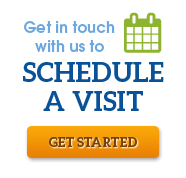 In Aultman College's ASHS program, students are able to:
Attend smaller classes with a lower student-teacher ratio
Connect with dedicated faculty and staff
Explore the health care industry within a large health care system
Benefit from a general education focused on health sciences
Admission Criteria
High School Applicants
High school GPA of 3.0 or greater OR a GED score of 2250 or greater
OR
ACT score of 20 or greater or an SAT combined score of 950 or greater
Transfer Applicants
College GPA of 2.5 or greater with six (6) credit hours or more of coursework based on the most recent college transcript
If applicants meet the above criteria, they are eligible to be considered for admission to the ASHS program.
Provisional Admission
High school applicants with a GPA of 2.5-2.999 and transfer applicants with a GPA of 2.0-2.499 may be granted provisional admission into the program. Those who fall into this category must then participate in Student Success Center experiences (ex: supplemental instructor, tutoring), develop an academic success plan with an academic advisor, meet regularly with a faculty advisor, and maintain a 2.5 cumulative GPA at Aultman College for the first 30 credit hours.
Curriculum
Click here to read the curriculum plan for the ASHS program.
Graduation Requirements
60 credit hours of general education and health science coursework, all of which is available at Aultman College. Students may transfer in a maximum of 19 credit hours.
Complete financial aid exit counseling
Satisfy financial obligations
Complete the Graduate Exit Survey
Transfer Credits
Aultman College will evaluate each applicant's earned credits from all official post-secondary transcripts to ensure that the earned credits meet an 80% content match and are consistent with Aultman College's course levels. If the earned credits are consistent with the Aultman College course requirements, the earned credits will transfer.
ASHS Residency Requirement
In order to graduate with an ASHS degree from Aultman College, 41 credit hours must be completed at Aultman College.
APPLICATION DEADLINES FOR ASHS PROGRAMS:
June 1st for fall semester
October 1st for spring semester
Take the next step and contact the Aultman College recruiter to learn more about the health sciences degree program.