Advocate for others as a Social Worker
Advocating for others, the ability to listen & a strong sense of self-confidence are just some of the skills & qualities that make for a successful social worker. If those traits describe you, then social work may be a good fit!
The bachelor of social work (BSW) at Aultman College is a four-year degree with fieldwork components that will prepare you to become a licensed social worker (LSW) upon graduation.
The social work program at Aultman College gives you unique knowledge and experiences in the health care field. Employers such as hospitals, long-term care facilities, outpatient community clinics, and mental health and chemical dependency centers are seeking candidates with this unique educational foundation, putting you in high demand in the job market. Social work is listed as a top 10 growing profession in terms of need over the next 10 years. Learn more about the many career paths available with a social work degree from Aultman College.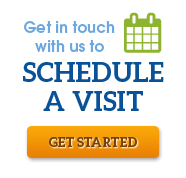 How is this bachelor of social work unique?
You will learn how to navigate multiple systems within the ever-changing health care landscape. There are unique classes and volunteer experiences that will help you understand the ins and outs of hospital admissions; payment sources such as Medicare, Medicaid, and private health insurances; and other elements you may encounter while working with clients in any practice area of social work.
You can minor in health care or substance abuse. The social work degree program at Aultman College is among only a handful nationally that offer this substance abuse minor to students, giving you a unique knowledge base and career opportunities.
You will get a "hands-on" experience before you begin your fieldwork (internship). Using the college's state-of-the-art simulations labs, you will practice client interviewing skills across the spectrum of care. You can be prepared and confident before your first field placement and graduation.
The SWK Substance Abuse course in the social work program will fulfill the educational requirement for you to sit for the certified chemical dependency assistant phase I (CDCA-I) exam. Click here to learn more.
For further information about this program accreditation please click here.
Admission Criteria
Students may enter the bachelor of social work program directly with no previous college credit or as transfer students. Transfer students will have their previously earned credit (including diploma, certificate or associate's degree credits) evaluated toward completion of the bachelor's degree.
Aultman College is proud to be a direct admission institution. This means students who are accepted into Aultman College are directly admitted into their major at the same time they are accepted into the college. Learn more about why this is important.
To be considered for the social work degree program:
Graduating high school students
GPA of 3.0+
OR
GED score of 660+
HiSET score of 75+
ACT score of 20+
OR
SAT combined score of 1030+
College transfer applicants
6+ Credit Hours
of college coursework
2.50+ GPA
based on the most recent college transcript
Curriculum
Student Handbook
Field Manual
Graduation/Residency Requirements
An overall cumulative 2.0 GPA
A 2.0 GPA in all courses completed at Aultman College
A 2.5 GPA in social work courses
40 credits of 300 or higher-level courses
60 credit hours of sciences, humanities, or arts
Residency requirement: 80 credit hours of the required 120 total must be completed at Aultman College
One course that utilizes a "Service Learning" methodology
Complete financial aid exit counseling
Satisfy financial obligations
Complete the Graduate Exit Survey
Scholarships
Aultman College offers a variety of admission and endowed/gifted scholarships. To learn more, visit our scholarship page.
Admission Deadlines for the Social Work Program
August 1 for fall semester
December 1 for spring semester
April 1 for summer semester