Advocate for others as a Social Worker
The bachelor of social work (BSW) program at Aultman College is a four-year degree with fieldwork components that will prepare you to become a licensed social worker (LSW) upon graduation.
Just Announced: Aultman College is providing a 30 percent reduction of the regular tuition rate for all students in the BSW program beginning fall semester 2020.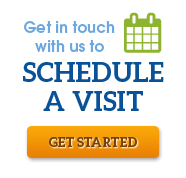 How is this bachelor of social work unique?
While earning a BSW degree you will learn how to navigate multiple systems within the ever-changing health care landscape through unique classes and volunteer experiences.
Additional Resources
Admission Criteria
Students may enter the bachelor of social work program directly with no previous college credit or as transfer students. Transfer students will have their previously earned credit (including diploma, certificate, or associate's degree credits) evaluated toward completion of the bachelor's degree.
Aultman College is proud to be a direct admission institution. This means students who are accepted into Aultman College are directly admitted into their major at the same time they are accepted into the college. Learn more about why this is important.
To be considered for the social work degree program:
First time attending college
GPA of 3.0+
OR
GED score of 660+
HiSET score of 75+
ACT score of 20+
OR
SAT combined score of 1030+
OR
ACCUPLACER Next Gen scores: Reading 250+ and Quantitative Reasoning, Algebra and Statistics 263+
College transfer applicants
6+ Credit Hours
of college coursework
2.50+ GPA
based on the most recent college transcript
Curriculum
Student Handbook
Field Manual
Graduation/Residency Requirements
An overall cumulative 2.0 GPA
A 2.0 GPA in all courses completed at Aultman College
A 2.5 GPA in social work courses
40 credits of 300 or higher-level courses
60 credit hours of sciences, humanities, or arts
Residency requirement: 80 credit hours of the required 120 total must be completed at Aultman College
One course that utilizes a "Service Learning" methodology
Complete financial aid exit counseling
Satisfy financial obligations
Complete the Graduate Exit Survey
Scholarships
Aultman College offers a variety of admission and endowed/gifted scholarships. To learn more, visit our scholarship page.
Admission Deadlines for the Social Work Program
August 1 for fall semester
December 1 for spring semester
April 1 for summer semester