Medical Assisting Certificate
The Medical Assisting Certification Program uses a combination of classroom work, lab sessions and "on-the-job" training to educate you in the necessary front and back office skills to become a medical assistant. You will learn how to record patient information, schedule appointments, assist physicians with examinations, perform phlebotomy, and give patient injections.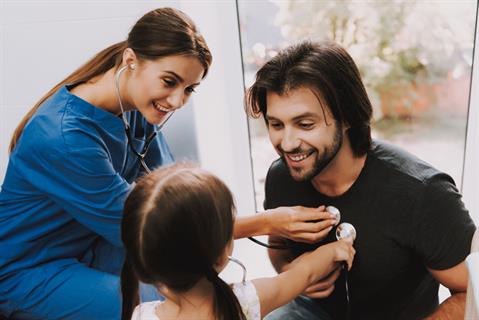 How is the Medical Assistant Certification Program unique?
Fits your busy schedule: classes just two days per week and the program is completed in 2 semesters
Immediate in-house training at Aultman Health Foundation facilities
Many students have job offers prior to practicum
Following graduation, you can sit for a national certification exam to become a credentialed medical assistant and fill a variety of roles in hospitals, physician offices, and other outpatient settings.
The 10-year job outlook shows the need for credentialed medical assistants will increase by almost 30 percent, which is must faster than the average job outlook (Bureau of Labor Statistics).
Admission Criteria
High school diploma or equivalent
Demonstrate college readiness by meeting one of the following standards:
Minimum ACT composite score of 18
Minimum SAT combined score of 1030 (950 if prior to March 2016)
ACCUPLACER Next Generation score: minimum 250 in Reading (to schedule an appointment to take the ACCUPLACER Next Generation, please call 330-363-6347)
Completion of six (6) college credits with a minimum grade of C (2.0) from a regionally accredited institution within the past three years from the date of application
There are a limited number of seats available in the Medical Assisting Program. Reserved seats will be awarded to accepted students based on the order of the date that reservation paperwork and fees are received (i.e. students who accept and complete the RSVP process early will be placed highest on the list).
Curriculum
Practicum
The Medical Assisting Practicum provides students with the opportunity to demonstrate their knowledge of the cognitive objectives and to practice the psychomotor and affective competencies that they have achieved during their coursework. The unpaid practicum is 160 contact hours in an ambulatory healthcare setting, and the student is supervised by an individual who has knowledge of the medical assisting profession. While in the practicum, the student will perform a wide range of clinical and administrative skills.
Settings for practicums include physician offices, hospitals, ambulatory care clinics, addiction/mental health clinics, dialysis centers, laboratories, rehabilitation facilities, pain management clinics, and more.
Program Accreditation and Licensure Information
The Medical Assisting Certificate program is approved by the Higher Learning Commission (HLC) and the Ohio Department of Higher Education (ODHE).
The Medical Assisting Certificate program is formally affiliated with American Medical Technologists (AMT); students completing the program are eligible to sit for the Registered Medical Assistant (RMA) exam.
Students who graduate from the program prior to accreditation may be able to sit for the CMA (AAMA) exam as part of a special pilot program. For more information, visit: https://www.aama-ntl.org/cma-aama-exam/eligibility-pilot-program
American Medical Technologists
10700 West Higgins Road
Suite 150
Rosemont, IL 60018
(847) 823-5169
The Medical Assisting Certificate program is formally affiliated with the National Healthcareer Association (NHA); students completing the program are eligible to sit for the Certified Medical Assistant (CCMA) exam and Certified Medical Administrative Assistant (CMAA) exam.
National Healthcareer Association
1161 Overbrook Road
Leakwood, KS 66211
(800) 499-9092
Admission Deadlines for the Medical Assistant Certification Program
August 1 for fall semester