"What Would Mrs. King Do?"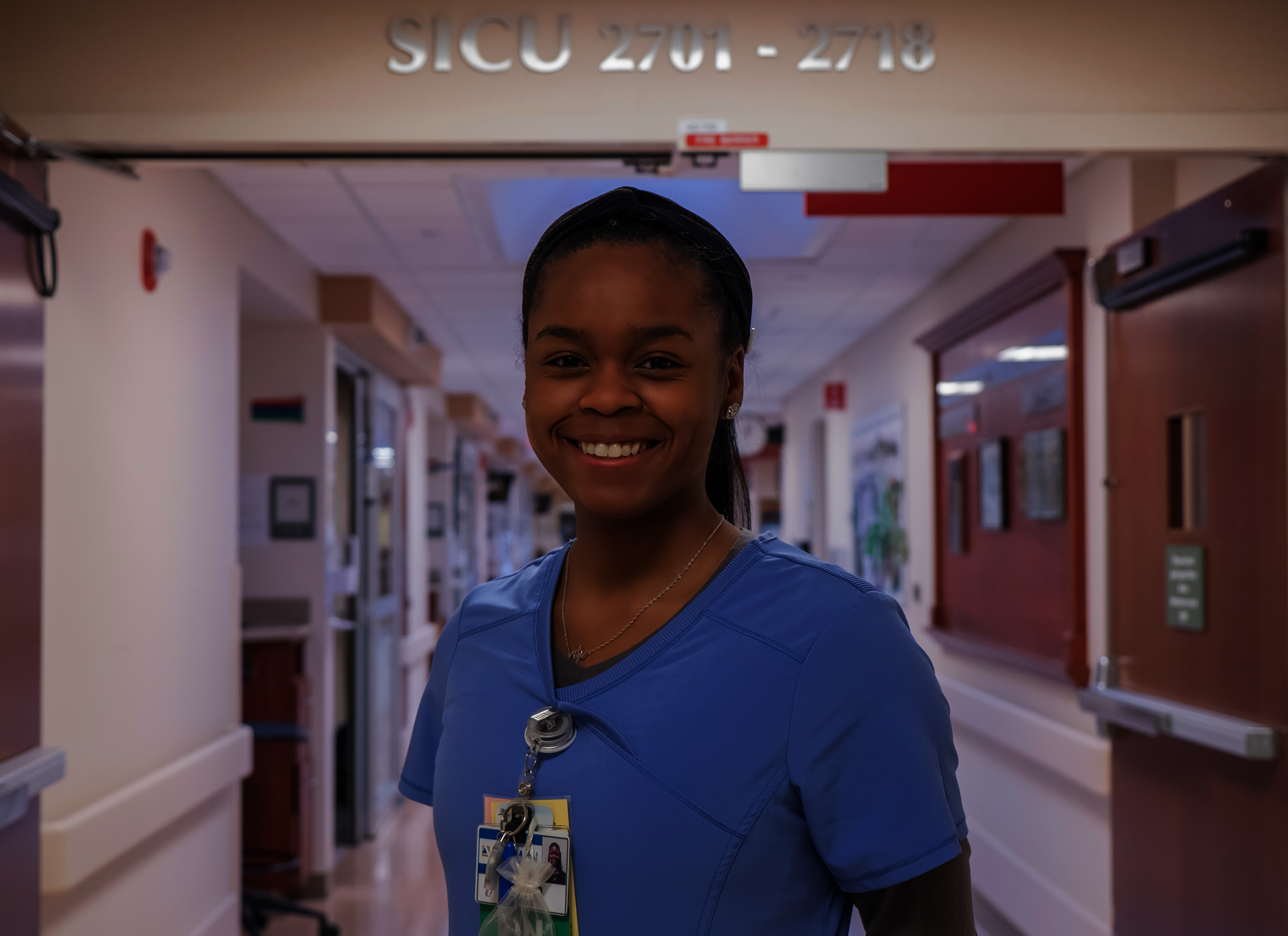 Michelya (Mikki) Webb earned several scholarships that helped earn a Bachelor of Science in Nursing degree from Aultman College of Nursing and Health Sciences in December 2021. She is grateful for every one of them. But the scholarship established by Aultman School of Nursing alumni Mary Ann King holds a special place in her heart. Not only did Mary Ann provide scholarship funds to help with tuition and book costs, she also took a personal interest in her awardees, checking in on them and providing support and encouragement as they moved towards their nursing careers.
"She would call once a month to see how I was doing, "said Mikki. "She cared about my dreams, she cared about my growth as a nurse. She was a mentor to me. It was a really special relationship."
Mikki is a 2016 GlenOak High School graduate and was enrolled in the Advancement to Nursing Career Tech program at GlenOak High School. She started her nursing education at Ohio State University, but the need to come back to Stark County to help care for a grandmother with dementia led her to finding a nursing program closer to home. "I liked the small class sizes at Aultman College. At Ohio State, I was in huge classes with hundreds of other students. I liked how accessible and personable the professors were at Aultman College. And I liked the idea of the college being part of the same health system where we would do our clinicals."
But tuition costs were a struggle, which is how her path crossed with Mary Ann. Mary Ann graduated from Aultman Hospital School of Nursing in 1957, becoming a registered nurse. She went on to earn both a bachelors and master's degree, specializing in psychiatric-mental health nursing. Her entire career was devoted to this field either as an educator, administrator, or a clinical nurse specialist. She spent much of her career working at Aultman and served as both professor and member of the Board of Directors at Aultman College.
In 2013, Mary Ann established the Elsie (Krites) Schroeder Scholarship in honor of her mother, who taught her the importance of philanthropy. Mikki first applied for and received the scholarship during her sophomore year in nursing school and Mary Ann continued to earmark scholarship dollars for Mikki each year of her Aultman College education.
Mikki enjoyed meeting Mary Ann at the Aultman College Donor's Luncheon, an annual event that gives scholarship recipients an opportunity to express their gratitude to their donors. Their monthly check-ins became part of Mikki's education journey. She shared how thrilled Mary Ann was when Mikki was planning a trip to Africa, offering advice she had gained from her own international travel.
Sadly, Mary Ann passed away in September 2021 at the age of 85. "Her brother called me from her phone number to tell me and it was kind of a shock," said Mikki. "I went to her calling hours and there was a list of so many students that she had helped. Her family was so kind; they said she would have loved that we came to pay our respects and that she had lived a wonderful life."
Mary Ann's impact and legacy of giving lives on in Mikki, who is currently working as a patient care technician on Aultman Hospital's Surgical Critical Intensive Care Unit while studying for her upcoming NCLEX exam. "It's been hard, because I wanted her to be at graduation and to be part of my life and career milestones," said Mikki. "She gave me so much great advice about how to be a good nurse. There are times I am making a decision and I think 'What would Mrs. King do?' So, I carry her with me. I think she would be pretty proud of me and how I listened to her."
Mary Ann has also inspired Mikki to think about how she can help future classes of Aultman College students. "I have already thought about starting my own small scholarship, just so I could pay it forward and help a current student. Nursing school is a challenging time and so many students struggle to pay their tuition costs. I would love to be able to help alleviate some of that stress."
Yes, Mikki, we also agree that Mary Ann would be proud.
You can help support the educational goals of future health care professionals by donating here or contacting Vi Leggett to set up your own endowed scholarship.
Donations Help Students Overcome Life Challenges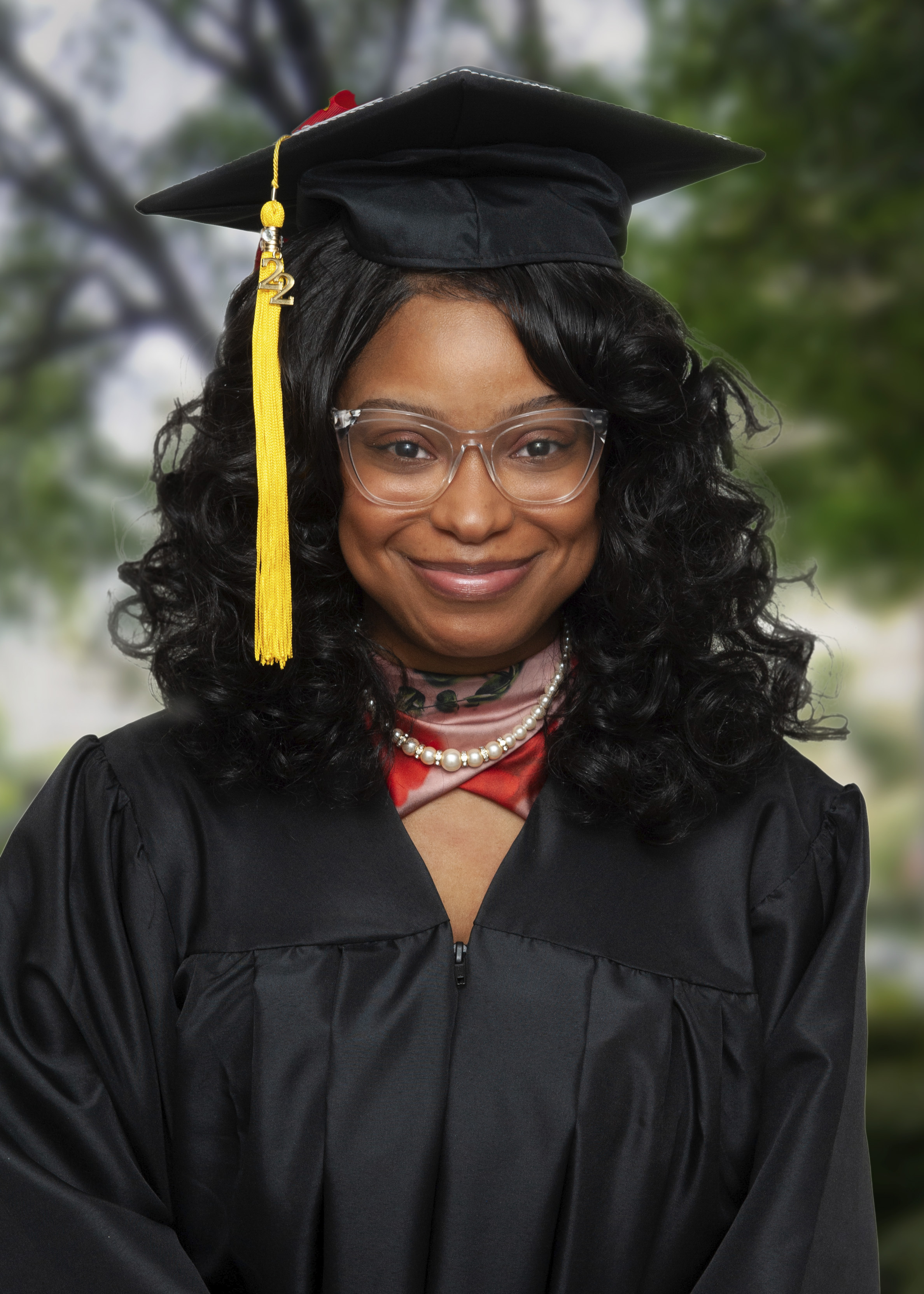 Most people think of scholarships as purely helping cover tuition costs. But some donations help students overcome other challenges in life that can interfere with a college education. Mariah Walker, a second year student in the associate of science in radiology program at Aultman College, feels fortunate to have benefited from donor generosity that not only helped reduce out- of-pocket costs for her tuition, but also helped when her car broke down.
"My first semester at Aultman, I didn't get awarded any scholarships. But I worked hard, and received scholarships my next two semesters," said Mariah. "It helped so much. An education in the medical field is expensive, from tuition, to the uniforms, to the books, to the traveling required to go campus as well as clinicals."
Vi Leggett, chief development officer at The Aultman Foundation, said there are several ways to assist with financial support for Aultman College students. "Donors have the ability to earmark how they want scholarship dollars to be used, or to contribute to specific initiatives," said Vi Leggett, chief development officer at The Aultman Foundation. "Many Aultman College students are juggling challenging circumstances and family obligations. Some are, frankly, in survival mode, while they are pursuing their degree. Receiving dollars that can help with these life circumstances can mean the difference between a student completing their degree or dropping out."
Mariah was extremely grateful for her scholarships, along with the ability to apply for assistance through the Aultman College Student Emergency Fund, when her car suddenly broke down. "I was doing my clinicals at Akron Children's Hospital, so having a functioning car was critical. It really helped my peace of mind to be able to have support to get my car fixed in that crisis situation."
Mariah began her education at Aultman College in September 2020. Growing up with a mother who is a nurse, the 2013 Ellet High School grad knew she wanted a career in health care and felt the radiology field would be a good fit for her. She started radiology education at another university, but when that program shut down, she wanted to find a degree program closer to home. A chance conversation with one of her co-workers, whose daughter was enrolled in the Aultman College program, led her to seeking out more information.
Now, nearly two years later, Mariah and the daughter of her former co-worker are classmates and good friends. They are members of a close-knit group of radiology students who will be graduating in May 2022.
"We all went through the pandemic together and got really close. I love the teachers and smaller class sizes," said Mariah. "Our class is really supportive of each other and it's been a great experience."
Maria has already applied for a few local radiology positions and is also contemplating a move out of state. But she remains grateful to the people who helped her achieve her goals of becoming a radiologic technologist. "I never got a chance to meet my scholarship donors because of the pandemic, but I did send thank you's to everyone," she said. "I am so happy that I found out about Aultman College and ended up in a place where I was surrounded by the people and support to make my dreams of working in health care a reality."
Inspiration and Support Drives Aultman College Nursing Student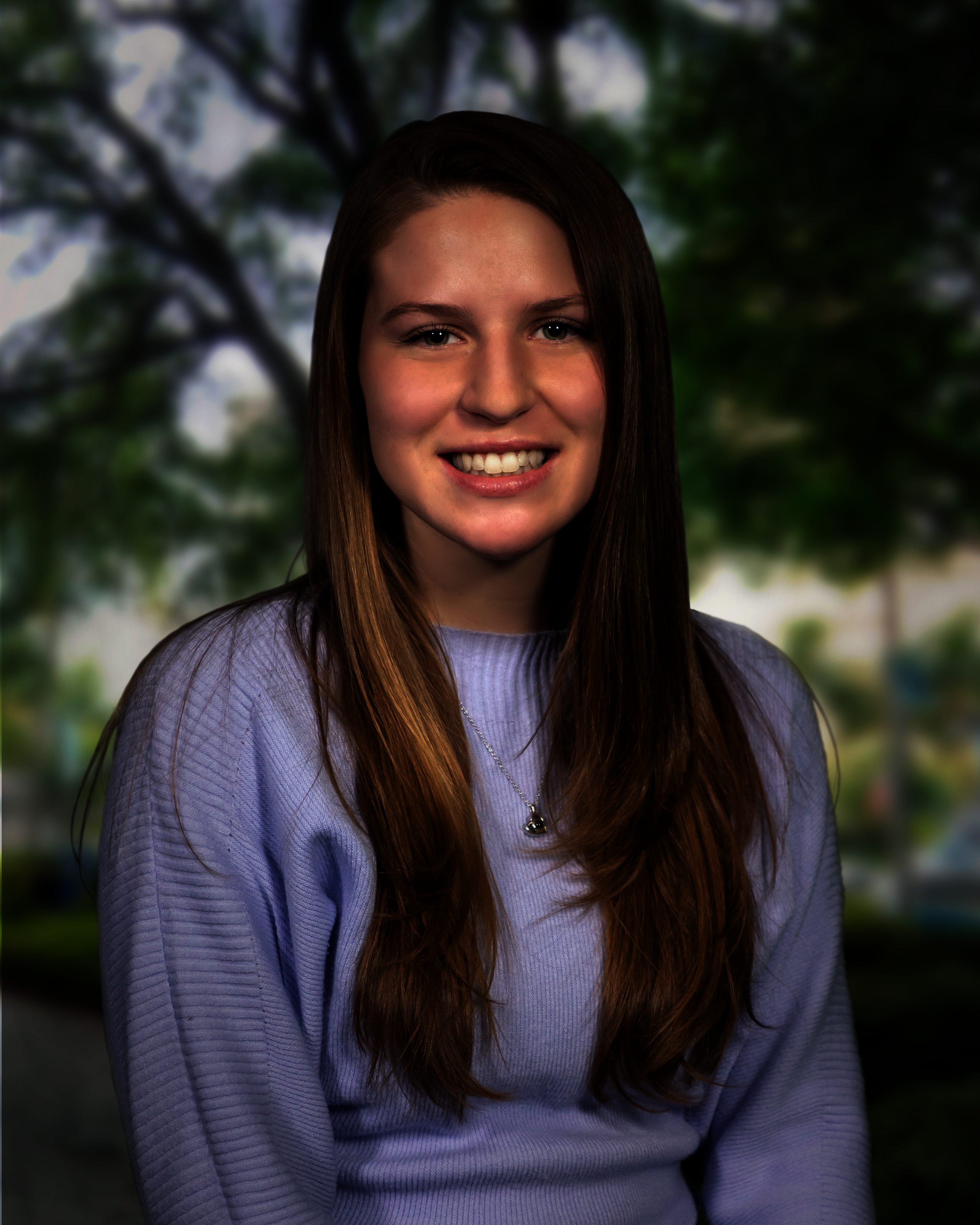 It's not unusual to hear health care students say medical drama television shows like Grey's Anatomy or Chicago Med sparked their interest in the health care field. But for nursing student Olivia Shutt, a junior in the bachelor of science in nursing program at Aultman College of Nursing and Health Sciences, the inspiration came from a reality TV show: Dr. Pimple Popper. The show and YouTube channel features board-certified dermatologist Dr. Sandra Lee, who provides an inside view into her consults, surgeries and in-office procedures.
"I thought it was so interesting," said Olivia. "Then I got a chance to job shadow in a dermatologist office and see some of the procedures firsthand. I discovered dermatology is a medical field that I might really want to go into."
Olivia enrolled at Aultman College after graduating from Dover High School in 2019. She heard about Aultman College through a friend and liked the direct admission policy that allowed her to get directly into the B.S.N program.
According to a recent article in the publication Inside Higher Ed, "Competition for entry into nursing programs in intense, and even students with high grade point averages find themselves closed out. Nationwide, a third of qualified applicants to B.S.N. program are rejected, but this statistic may actually underestimate the rejection rate, since many prospective nursing students transfer or shift majors when the writing is on the wall." The article goes on to say insufficient capacity, such as a shortage of faculty, expensive facilities and technology, and limited clinical placements is a main cause for the high rejection rates.
Since Olivia met the requirements for direct admission into Aultman College's B.S.N. program, she immediately began both general education and nursing courses her first semester and set a goal to graduate debt free. "My family is helping me with book costs and letting me live at home," said Olivia. "But I am paying for my own schooling. Having scholarships and the ability to work while I was in school was really important to me."
Olivia is paying for her tuition by working in a federal work study position at Aultman College, working as a patient care technician at Aultman Hospital, and through scholarships. She applied for and was awarded several Aultman College scholarships, including the Austin Bailey Scholarship, the Don Leggett Memorial Scholarship, and the Wherley Family Scholarship.
"Every scholarship amount helps so much," said Olivia. "Nursing school is intense and there is not a lot of time to work. Having someone invest in me and believe in me really gives me motivation."
During her first year, Olivia had a chance to meet one of her scholarship donors, the Wherley family, at the annual Aultman College Donor Luncheon. "I was kind of nervous to meet them, but they were so sweet," said Olivia. "It was really nice to be able to say thank you."
Demonstrating their belief in education, Jerry and Judy Wherley set up the Wherley family scholarship in 200x. The couple's children and extended family members have continued their commitment to supporting the development of future health care professionals. With the Wherley family roots in Tuscarawas County, the scholarship is awarded to a student from that area who shows academic achievement and financial need.
Olivia plans to graduate in spring 2023 and continues to explore potential areas of interest in nursing. But the dermatology field continues to be a frontrunner in her mind, thanks to the adventures of Dr. Pimple Popper.
You can help support students like Olivia by clicking here to donate to Aultman College or contacting Vi Leggett to set up an endowed scholarship.