Dear Aultman College Community:
Earlier this summer, Rebecca J. Crowl, MSN, informed the Board of Directors of her decision to retire in 2018 as president of Aultman College. This fall, we started an internal search for her replacement, and I am delighted to announce that Dr. Jean Paddock will become the next president effective Jan. 2, 2018.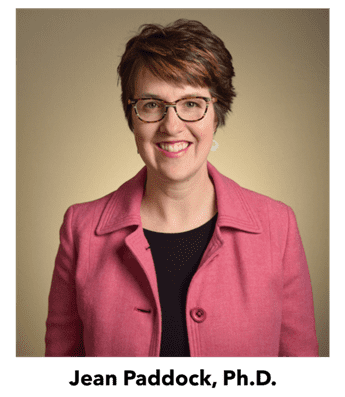 Dr. Paddock is a familiar face on campus, having served as the vice president of academic affairs since 2012. Previously, she served as the director of general education and assistant professor of chemistry.
Among her accolades, she was named a Stark County "Twenty Under 40" recipient and received an Ohio Magazine "Excellence in Education" recognition. Dr. Paddock also serves as a member of the chief academic officers steering committee of the Association of Independent College and Universities of Ohio (AICUO) and was a U.S. Department of Energy delegate to the 52nd Meeting of the Nobel Laureates. She is an Ohio Certified Volunteer Naturalist and has presented on a variety of scientific, educational, and academic topics across the country. She received her master of science and doctorate in analytical chemistry from the University of Cincinnati.
Dr. Paddock will be the second president of Aultman College, and I look forward to working with her as we continue to grow into a health care-focused educational institution of the highest caliber.
On behalf of the board, I also want to extend sincere thanks to President Crowl for her years of service to the college and Aultman Health Foundation.
She began her career as a staff nurse in 1975 at Aultman Hospital, shortly after graduating from the Aultman Hospital School of Nursing. She subsequently completed both her bachelor's and master's degrees in nursing at Kent State University and the University of Akron. Among numerous leadership roles, she served as the unit director of Memorial 4 North, the chief nursing officer, vice president of human resources and education, and the vice president of the subacute and critical care divisions. She became vice president of Aultman Hospital School of Nursing in 2002 and was hired as president at the first board of directors meeting of Aultman College in 2004.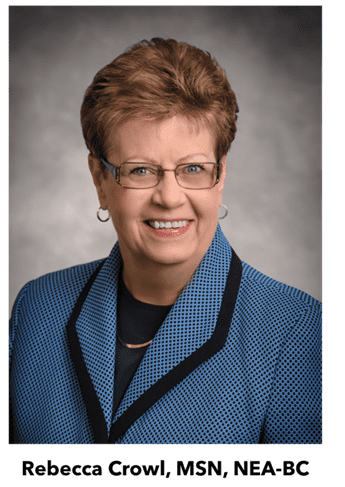 President Crowl is a true trailblazer — overseeing the formation of the college from the former Aultman Hospital Schools of Nursing and Radiologic Technology. Under her leadership, the college grew from 48 to more than 400 students; started bachelor's degree programs in nursing and health sciences; constructed and opened the Education Center building with classrooms and science and simulation labs; more than doubled its endowment; and forged new partnerships within the Canton community and across the state.
While I cite these accomplishments at the collegewide level, I would be remiss if I didn't also acknowledge President Crowl's influence in the lives of our students. She cares deeply about Aultman College being a student-centered institution. Her door was always open to students and alumni for guidance.
In the coming months, we will be planning a celebration of thanks for President Crowl and an inauguration for Dr. Paddock. We look forward to having the community join with us in saying "thanks" and "welcome."
Sincerely,

John McGrath, Ed.D.
Chair, Aultman College Board of Directors