Jamillee Krob, DHEd, RDH
Associate Professor
Program Director, Foundational Education & Allied Health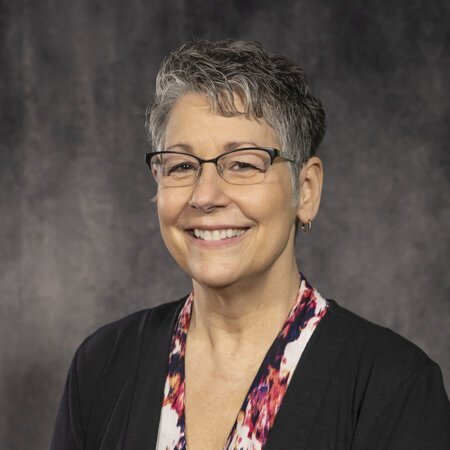 Jamillee Krob, DHEd, RDH
Associate Professor
Program Director, Foundational Education & Allied Health
330-363-1317 - [email protected]
AASDH, Lakeland Community College
BA, Malone University
MPH, Walden University
DHEd, School of Health Management at A.T. Still University
Dr. Krob has been with Aultman College since 2017, first as an adjunct professor in Health Sciences, and now as the Program Director of Foundational Education & Allied Health. She has many years of experience in the healthcare industry, including practicing over 30 years as a Registered Dental Hygienist (RDH), working in both profit and not-for-profit oral healthcare settings, and serving as a national board examiner with the Commission on Dental Competency Assessments. In addition, Dr. Krob serves as a 2-term gubernatorial appointee to the Ohio State Dental Board, which is the agency of state government that governs the qualifications of the practice of dentistry within the State of Ohio. This includes licensure qualification and continuing education requirements, establishment of standards of practice and conduct, and administering disciplinary actions for misconduct for organized dentistry in Ohio.
Although her expertise is in oral healthcare, her knowledge of healthcare services is well-rounded because of working as a field coordinator for public health research projects, engaging in team settings with other community health care providers, and fostering interprofessional working relationships focused on health literacy and improving access to care. Dr. Krob's practical experience is complemented by her over 20 years of experience in higher education. She has taught at three different institutions of higher education and has developed programs and curriculum in organizational management, healthcare services management, healthcare administration, and health education and promotion. Her research has focused on health education and its ability to promote behavioral change with topics involving oral health, the effects of tailored provider-patient communication, health literacy and health care access, and interprofessional working relationships between dental and medical professionals concerning prevention education. Dr. Krob believes her experiences as a healthcare provider, administrator, researcher, educator, and lifelong learner allows her to share common ground and real-world experiences with Aultman College students, faculty, and staff and she is proud to be part of the team.
Her outside interests include traveling with her husband, visiting her 3 grown children, cooking great food, and entertaining family and friends.