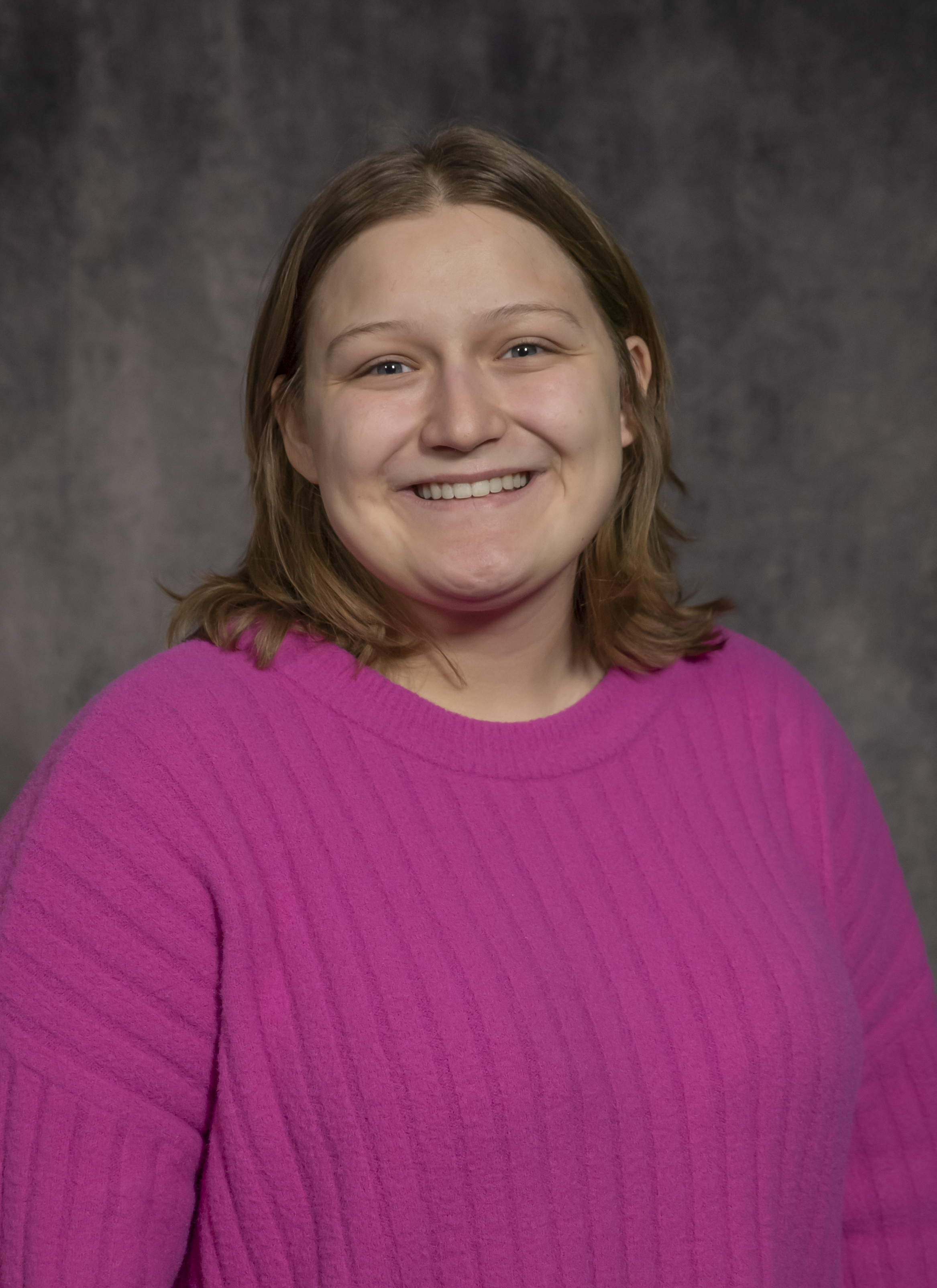 When we talk with Aultman College students about what has inspired them to pursue a health career, it's not unusual to hear stories. We learn about family members who have dedicated their life to helping others. We hear about a student's personal experience of a stay in a hospital and a caregiver who made an impact. We hear about a healthcare provider who played a pivotal role during an illness of the student's child, parent or grandparent. For many of our students, these experiences were the catalyst that made them want to play that same role in the lives of others.
Aubrie Helman, a recipient of the 1892 Endowed Scholarship, is no different. Aubrie has an aunt who is a nurse and a mother who previously worked in the billing department of a hospice organization. But it was the care that hospice nurses provided for Aubrie's grandpa that inspired her decision to become a registered nurse.
"What stood out to me the most when hospice took care of my grandpa was not just the way the hospice nurses cared for him, but also the way they cared for our family." said Aubrie. "I think that made me realize that nursing is not just caring for a patient, it can also mean caring for their family. The compassion and care they gave to my grandpa and my family will forever be my biggest motivator to become a nurse."
A 2021 graduate of West Branch High School, Aubrie is enrolled in Aultman College's associate of science in nursing program. She chose Aultman College for the small class sizes, the close relationship between students and faculty, and advantages of being connected to a healthcare system. In order to pursue her nursing education, she is working three jobs, including a federal work study job at Aultman College, a part-time position at Panera, and a side gig as a member of the hand hygiene team with the Ohio Hospital Association.
When she learned she had been awarded the 1892 Scholarship, she was elated. "I was so excited when I got the email. I think it's really important for donors to know that their generosity does not go unnoticed or unappreciated," said Aubrie. "I am so grateful, and it helped take some of the financial pressure off me. That feeling that someone believes in me enough to help pay for my education really gives me motivation."
Aubrie plans to graduate in summer 2024, and she is very interested in becoming a hospice nurse. "I know it is a tough time to come into the healthcare field," said Aubrie. "I can see the tiredness in the faces of people who have been doing this for a long time. But I feel like it is our generation's responsibility to step in and help, just like the nurses who cared for my grandpa and our family. So I am excited to get started in my career."
You can help ensure our community has dedicated healthcare providers like Aubrie by clicking here to donate to the Aultman College scholarship fund or contacting Vi Leggett to set up an endowed scholarship.