Robin Williams, MBA, RT(R)
Assistant Professor
Program Director-Radiography Associate Program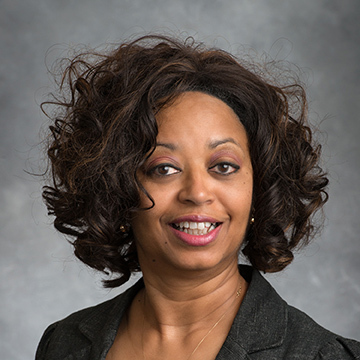 Robin Williams, MBA, RT(R)
Assistant Professor
Program Director-Radiography Associate Program
330-363-5320 - [email protected]
Diploma, Aultman Hospital School of Radiologic Technology
BA, Malone College
MBA, St. Joseph's College of Maine
Robin Williams is currently serving as the Program Director for the Radiography Associate Programs. Her responsibilities involve teaching radiography courses as well as assuring effective program operations.
Robin is a graduate of Aultman Hospital School of Radiologic Technology certificate program class of 1983. During her enrollment, she experienced the great reputation and professional environment at Aultman Hospital. In 2007, Robin was recruited to fill the Program Director vacancy. Because of her previous experience, she wanted to be a part of the Aultman family that is valued in the community.
Robin earned a Bachelor of Arts in Business Management from Malone College in Canton, Ohio and a Master of Science in Business Administration from Saint Joseph's College of Maine.
Robin believes that there is nothing more rewarding than giving back to the community and helping those who are in need. She serves as a volunteer for Aultman College in the community. In addition, Robin serves the community with her husband (Robert) through their church (The Jesus Spot in Massillon, Ohio) which provides encouragement to those who feel hopeless. Robin is also the founder of "The Covering" which is a women's ministry that brings women together to form strong, healthy relationships. Robin enjoys spending time with her husband, family, and friends. She also enjoys singing, cooking and her family's new venture in camping.