Theresa Benzel, DNP, RN
Associate Professor
Dean of Foundational Education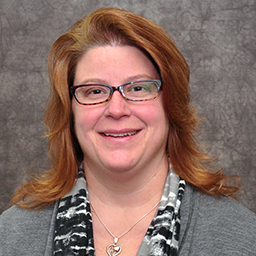 Theresa Benzel, DNP, RN
Associate Professor
Dean of Foundational Education
330-363-4269 - [email protected]
BSN, Malone University
MSN, Malone University
DNP, Walsh University
Theresa has had the great opportunity to teach at Aultman College since the "Doors Opened!" This has given her the chance to interact with thousands of students; she is very grateful to be part of their Educational Journey. Ms. Benzel sees firsthand the need for nursing professionals in the health care field. One of her biggest joys of teaching is being witness to when her student puts it all together for that proverbial "light bulb" moment.
Ms. Benzel states "Since Aultman College only offers Nursing and Health Science degrees they strive to be the very best in that field". The student to faculty ratio allows Aultman College to focus more on the success of the students.
Her interests outside of teaching include spending time with her family. She is married with two boys. Her family loves to go camping, spending time outdoors, or participating in some sort of sporting event.