Aultman College Student Nurse Association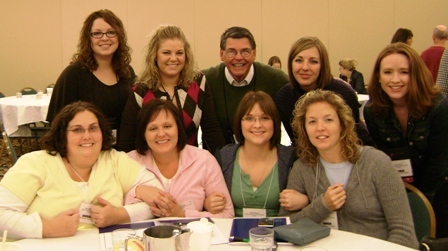 Aultman College Student Nurse Association (ACSNA) is the Aultman College chapter of the Ohio Nursing Students' Association (ONSA) and the National Student Nurses' Association (NSNA). By joining NSNA, you automatically become a member of ONSA and ACSNA. Your membership in these organizations unites you with students and professionals locally and nationally who share your vision and are shaping the future of nursing. In addition, you can take advantage of programs, scholarships and leadership opportunities, along with discounts on nursing student products and services that are available to all members of the NSNA.
ACSNA meets monthly and sponsors many Student Life activities. Over the past two years, members of the organization were sponsored by the College and the Alumni Association to travel to the ONSA convention. NSNA membership is $35/year and include:
Year-long subscription to IMPRINT magazine, current trends and news in nursing
Convention opportunities to network with nurses and hospitals around the country
Scholarship opportunities!
Special discounts to Barnes & Noble, Verizon Wireless, and NCLEX-RN review materials
Option to join NSNA Leadership U, a country-wide leadership academy
Critical Portfolio- an electronic resume available for potential employers
Health and Accident Insurance options
Much More!
To learn more about joining ACSNA, contact the Student Life Coordinator at 330-363-4280 or jpenso@aultman.com.