The Aultman College Story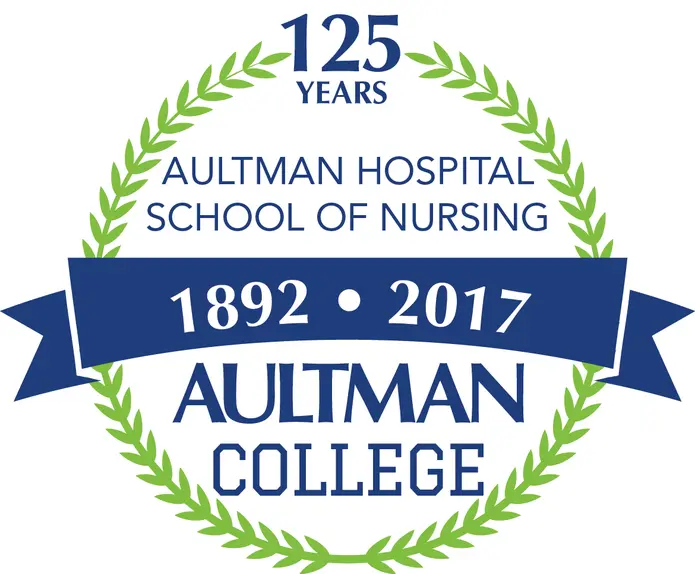 The history of Aultman College begins in January 1890, when Mrs. Elizabeth Harter, daughter of manufacturer and banker Cornelius Aultman, purchased 4.5 acres of land in southwest Canton, Ohio. The next year, Mrs. Harter and her stepmother, Katherina Barron Aultman, deeded the land to the Aultman Hospital Association. On January 17, 1892, Aultman Hospital, Stark County's first hospital, opened its doors.
From its inception, Aultman Hospital recognized the need for a qualified and educated staff of health care professionals. In 1892, the Aultman Hospital Training School for Nurses opened in the north end of the hospital. The only requirement for a student to enter the two-year program was "a desire to care for the sick." The first class consisted of three students, but only one completed the program. Emma Lupher, who made her uniform, was awarded her nursing diploma on May 2, 1894, and is recognized as the first Aultman graduate.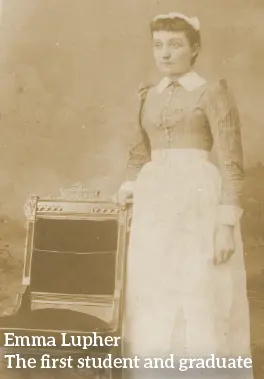 The school received approval from the state of Ohio on January 1, 1916, and was called the Aultman Hospital School of Nursing. Since that time, thousands of nurses have graduated from the diploma program and gone on to work in health care settings locally and throughout the world.
As health care continued to evolve, Aultman recognized the need for nursing education beyond a diploma program. The School of Nursing expanded its curriculum and became an incorporated college in 2004, changing its name to Aultman College of Nursing and Health Sciences. In 2005, the college was authorized by the Ohio Board of Regents (OBR) to offer its first-degree program, an Associate of Science in Nursing. Following an extensive self-study process and on-site assessment, in 2009, the college earned initial accreditation from the Higher Learning Commission of the North Central Association of Colleges and Schools.
In 2010, the college was authorized and accredited to offer a second-degree program, an associate's degree in radiography. The radiography program capitalizes on Aultman's expertise and extensive experience in training radiology technologists through the Aultman Hospital School of Radiologic Technology, established in 1947. In August 2011, the final certificate class graduated from the School of Radiologic Technology, and the first cohort of Aultman College radiography students graduated in 2013. A third associate of science degree in health sciences (ASHS) began in fall 2015.
Responding to the need for bachelor level education, the college developed a post-licensure RN to BSN completion program. The first class of BSN completion students graduated in spring 2015. This was soon followed by the announcement that the college will transition all of its nursing offerings to bachelor's degree level. In recent years, the college has accepted the first groups of students for a bachelor of science in nursing degree (fall 2017), social work (fall 2018), and medical assisting (fall 2019).