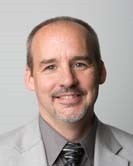 Effective Monday, April 23, Dr. Brock Reiman is joining the staff of Aultman College as the new vice president of academic affairs.
In the role, Reiman will be responsible for all academic activities of the college ranging from the integrity of the educational experience and strategic planning to faculty support and development, as well as programmatic and student learning outcomes.
Previously, Reiman was the vice president of academic affairs for the College of Adult and Professional Studies at Indiana Wesleyan University. He also served as a program review consultant for the Ohio Department of Higher Education and as a site team visitor for the Council for Accreditation of Counseling and Related Educational Programs. Reiman earned his bachelor's degree in psychology and Christian ministries from Malone University, his master's in counseling and human development from Walsh University, his doctorate in counseling and human development from Kent State University, and his master's in business administration from Western Governors University.