If you're wondering what you can do with an Associate of Science in Nursing (ASN), you've come to the right place. There are various career paths you can take to work in your preferred specialty or work environment.
After obtaining an associate degree in nursing and passing the NCLEX (National Council of Licensure Exam), you'll become a registered nurse (RN). RNs work everywhere from hospitals and emergency rooms to senior living communities and insurance companies. Salaries will range based on your education and experience, as well as your position and location. While the types of careers listed below are typically available for RNs holding an ASN, some employers may require a BSN and any of these jobs are usually available to someone with a BSN.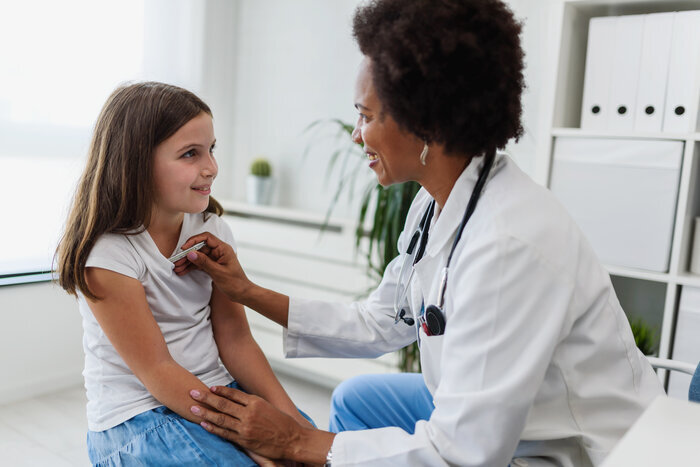 Wondering how long it takes to get an associate degree in nursing? At Aultman College, we offer a five-semester, hands-on ASN program for students looking for an entry-level career. Our associate of science in nursing program prepares you to take the NCLEX and become a registered nurse (RN).
Once you become an RN with an Associate of Science in Nursing, you'll be able to choose a variety of careers. Before we discuss some of them, we should note that healthcare facilities and businesses may require additional certifications or a Bachelor of Science in Nursing. If one of these potential careers stands out to you, do some more research on the position and where you'd like to work, and speak with an academic advisor for additional guidance.
Now, for those asking, "What can I do with an associate degree in nursing?", let's explore 12 careers you can pursue with an ASN.
Registered Nurse
As a registered nurse, you'll provide general care for patients in hospitals, clinics, and other healthcare facilities. This care can include taking vitals, coordinating patient care, administering medications, assessing their illnesses and injuries, and providing emotional support and information to patients and their families. These duties are essentially the foundation for the rest of the careers listed here.
Registered Nurse Salary
Salary range: $53,410 – $116,230
Average salary: $75,330
(via U.S. Bureau of Labor Statistics)
Emergency Room Nurse
Nurses working in emergency rooms will treat patients with major injuries and trauma. In this fast-paced environment, ER nurses will complete physical assessments of those who enter the ER, prioritize those who need immediate care, monitor the condition of patients, and occasionally assist during minor medical procedures. They also help patients and their families understand their current medical issues.
ER Nurse Salary
Salary range: $77,000 – $124,500
Average salary: $93,400
Outpatient Care Nurse
Outpatient nurses care for those undergoing outpatient diagnoses and surgeries. Their duties range from admitting patients to monitoring them in post-op recovery. They may even assist during surgeries.
Outpatient Nurse Salary
Salary range: $51,500 – $104,000
Average salary: $74,900
Patient Coordinator
A lot happens to a patient when they're admitted to a hospital or healthcare facility. A patient coordinator helps them understand their medical conditions, along with any medications they are prescribed. This role assists patients in making decisions about their treatment plans and ensures they receive the type of care they need.
Patient Coordinator Salary
Salary range: $29,000 – $39,000
Average salary: $34,700
Oncology Nurse
Becoming an oncology nurse will require an oncology certified nurse credential. This type of nurse works with cancer patients who may or may not be terminally ill. They manage treatment options, such as administering chemotherapy, and organize additional medical professionals, like social workers, to provide the best care for their patients. Oncology nurses often interact with their patients' families, so having interpersonal skills like patience and empathy is key.
Oncology Salary
Salary range: $73,500 – $93,500
Average salary: $87,300
Hospice Nurse
If you're wanting to become a hospice nurse, you will need to have a great sense of empathy for those going through an end-of-life journey. Hospice nurses care for patients going through their final days. They not only comfort these patients, but they also comfort their families as well. As a hospice nurse, you can work in hospitals or nursing homes, or even within a patient's home.
Hospice Salary
Salary range: $67,000 – $88,500
Average salary: $81,400
Long-Term Care Nurse
Some illnesses and injuries take a large amount of time to recover from. Long-term care nurses help these patients during their recovery, providing needed care and monitoring their progress. They perform many of the same duties as a general RN, but within the context of patients who need extended care. These patients may be suffering from Alzheimer's disease, pneumonia, or major surgery.
Long-term Care Nurse Salary
Salary range: $57,500 – $81,000
Average salary: $72,200
Pediatric Nurse
A pediatric nurse does many of the same things a general nurse does. However, they care for children specifically. Pediatric RNs are advocates for children by providing nutrition guidance, watching for signs of abuse, being knowledgeable in childhood diseases, and offering support for their growing patients.
Pediatric Nurse Salary
Salary range: $45,500 – $68,500
Average salary: $59,000
Home Care Nurse
Home care nurses work with those who are chronically ill and unable to frequently leave to get care outside the home. They either work in shifts at the home or make house calls as needed. A home care nurse will develop care plans for their patients, administer medications, monitor their health, and tend to any medical needs.
Home Care Nurse Salary
Salary range: $49,500 – $90,000
Average salary: $62,300
Travel Nurse
If you think becoming a nurse will offer you less time to travel, think again. A travel nurse takes short-term assignments from healthcare facilities across the country—and even abroad. They go to places like hospitals and long-term care facilities that are experiencing staff shortages, emergency events, or crisis situations. The work may be more high pressure, but you'll get to visit new cities, meet new people, and experience different nursing scenarios.
Travel Nurse Salary
Salary range: $85,000 – $110,000
Average salary: $99,000
Psychiatric Nurse
This niche of nursing involves caring for patients in psychiatric hospitals or clinics, general hospitals, and private practices. Their specialized training allows them to assess and care for those with mental health and behavioral conditions. This can range from adults with mild panic attacks to children who have been through traumatic events.
Psychiatric Nurse Salary
Salary range: $62,000 – $101,000
Average salary: $79,000
Clinical Research Associate
Becoming a clinical research associate is a good option for those who are not interested in working in hospitals. In this position, you would assist in writing drug trial procedures, design related materials, and track progress and data. You would also help select clinicians and inform them on how to conduct the trials.
Clinical Research Associate Salary
Salary range: $58,500 – $96,500
Average salary: $78,550
Is Getting an Associate Degree in Nursing Worth It?
We sure think so! At Aultman College, we offer a five-semester Associate of Science in Nursing (ASN) program that will prepare you for a fulfilling career. Ready to start your journey toward becoming a registered nurse? Apply to start college classes today.