Bachelor in Health Care Administration
An important member of the health care team is the manager or administrator who helps to set policy and coordinate the delivery of medical services.
Aultman College's health care administration program, part of the bachelor of science in health sciences (BSHS) degree, will give you the foundation of knowledge to succeed in this role. You will learn about key areas such as accounting, budgeting, financial reporting, service programs, service coordination, developing policies and procedures, and more. You can also take part in an internship to complement your classroom education.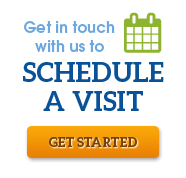 Program benefits
Small class sizes and personalized attention from faculty; 80% of classes have fewer than 20 students
An association with Aultman Hospital and Aultman Health Foundation, giving you access to learn in many different health-related organizations and social and economic situations
Intern at a variety of local health care facilities and community organizations; gain direct work experience in the field and network for job opportunities after graduation
Bachelor's Completion Option
Are you a current health care professional who needs a bachelor's in health science degree to advance your career? Through the health care administration completion option, the following can apply toward a bachelor's degree: associates degree, career-technical programs, certificates, diplomas, licensures, and more.
Incoming students may receive up to 60 credit hours for an unencumbered health care license (ex: radiography, paramedic, certified medical assistant, etc.) or up to 40 credit hours for college-level work or other school of health sciences course work. Contact the admissions team to learn more about prior learning assessment options and how your credits may apply toward the BS in Health Sciences.
Admission Criteria
Students may enter the health care administration concentration of the BS in health science program directly with no previous college credit or as transfer students. Transfer students will have their previously earned credit (including diploma, certificate or associate's degree credits) evaluated toward completion of the bachelor's degree.
To be considered for the BSHS program:
Graduating high school students
GPA of 3.0+
OR
GED score of 660+
HiSET score of 75+
ACT score of 20+
OR
SAT combined score of 1030+
College transfer applicants
6+ Credit Hours
of college coursework
2.50+ GPA
based on the most recent college transcript
Health Care Administration Curriculum
The health care administration concentration as part of the health science major (BSHS degree) consists of the BSHS curriculum core of health science courses and the health care administration-specific courses.
BSHS Curriculum
Graduation/Residency Requirements
An overall cumulative 2.0 GPA
A 2.0 GPA in all courses completed at Aultman College
A 2.5 GPA in health science courses
40 credits of 300 or higher-level courses
60 credit hours of sciences, humanities, or arts
Residency requirement: 80 credit hours of the required 120 total must be completed at Aultman College
One course that utilizes a "Service Learning" methodology
Complete financial aid exit counseling
Satisfy financial obligations
Complete the Graduate Exit Survey
Scholarships
Aultman College offers a variety of admission and endowed/gifted scholarships. To learn more, visit our scholarship page.
Admission Deadlines for the BSHS Program Health Care Administration Concentration
August 1 for fall semester
December 1 for spring semester
April 1 for summer semester