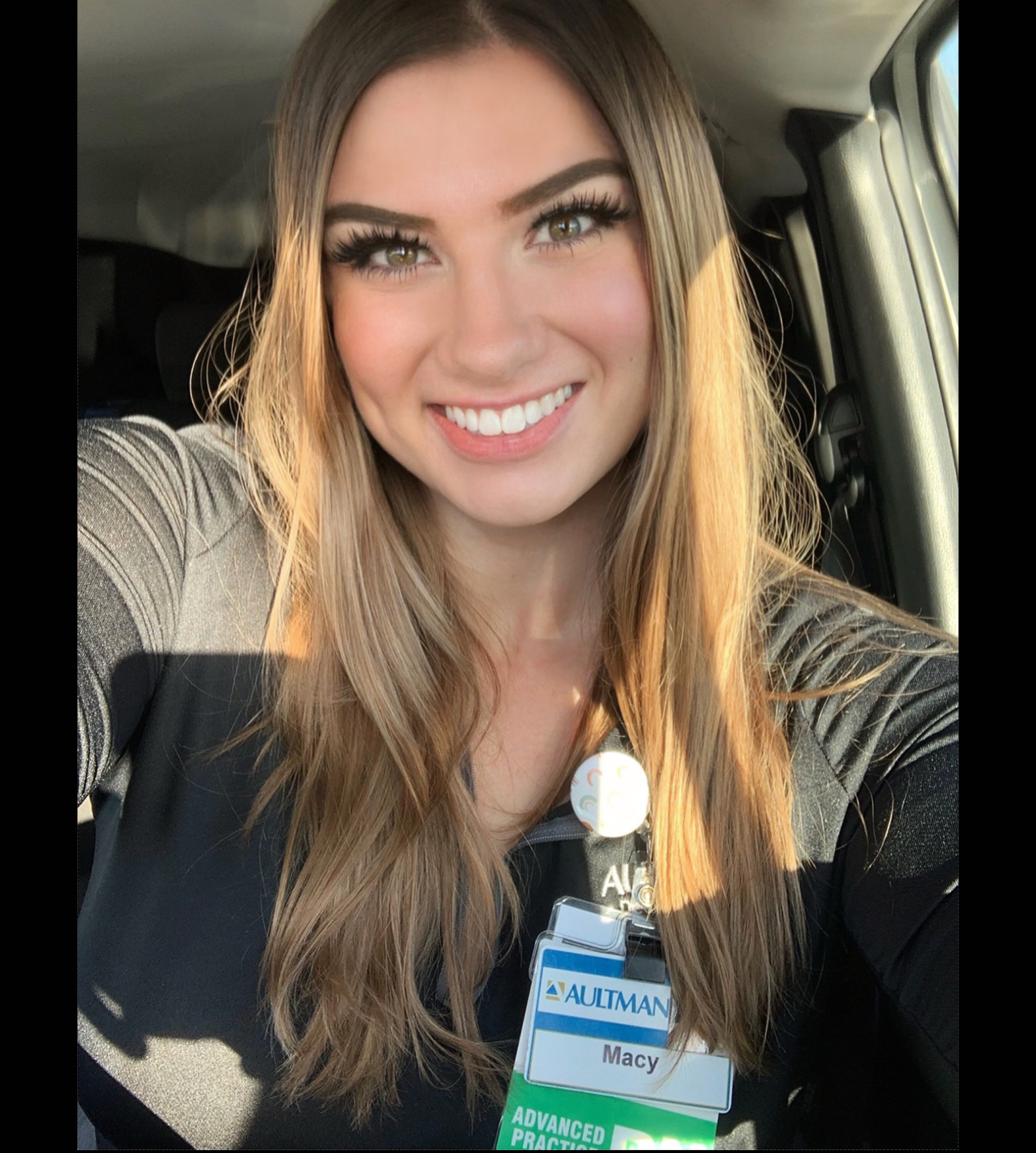 When Macy Strader sets a goal, she is determined to meet it. In fall 2022, she achieved her lifelong dream of becoming a nurse practitioner. Macy hopes her story inspires others – most importantly her two young children – to shoot for the stars and never give up.
Macy grew up on a family horse farm in Malvern, Ohio, and developed an interest in healthcare as a child. When her grandmother was diagnosed with stage 4 lung cancer, Macy drew inspiration from her grandmother's nurses and decided to pursue a nursing career.
At age 14, Macy began volunteering at Aultman Hospital and participated in both the Aultman Career Academy and the College Credit Plus program at Aultman College through Minerva High School. While making plans for her post-secondary education, Macy's mom lost her long-term job, and it was difficult to make ends meet. Macy fervently sought scholarships to help alleviate the financial stress of college. She graduated from high school in 2016 and in 2018, completed her associate of science in nursing (ASN) degree at Aultman College. Next, Macy continued studying at Aultman College for her bachelor of science in nursing (BSN) degree.
Macy was grateful to receive the Aultman College Margaret Lazar/Emma Lupher Scholarship and the David Scholarship from the Paul & Carol David Foundation. She worked as a nurse's aide at Aultman Hospital during college, and she participated in Aultman's tuition reimbursement program. Macy shared, "I wouldn't be here today if it wasn't for the donors who helped me along the way."
For Macy, Aultman College provided a distinctive experience. The small class sizes offered more personal instruction and an intimate learning environment. Macy received valuable job and career exposure, as she completed her clinicals onsite at Aultman Hospital. This provided opportunities to learn the health system as a whole and dive into subspecialties without ever leaving Aultman's campus.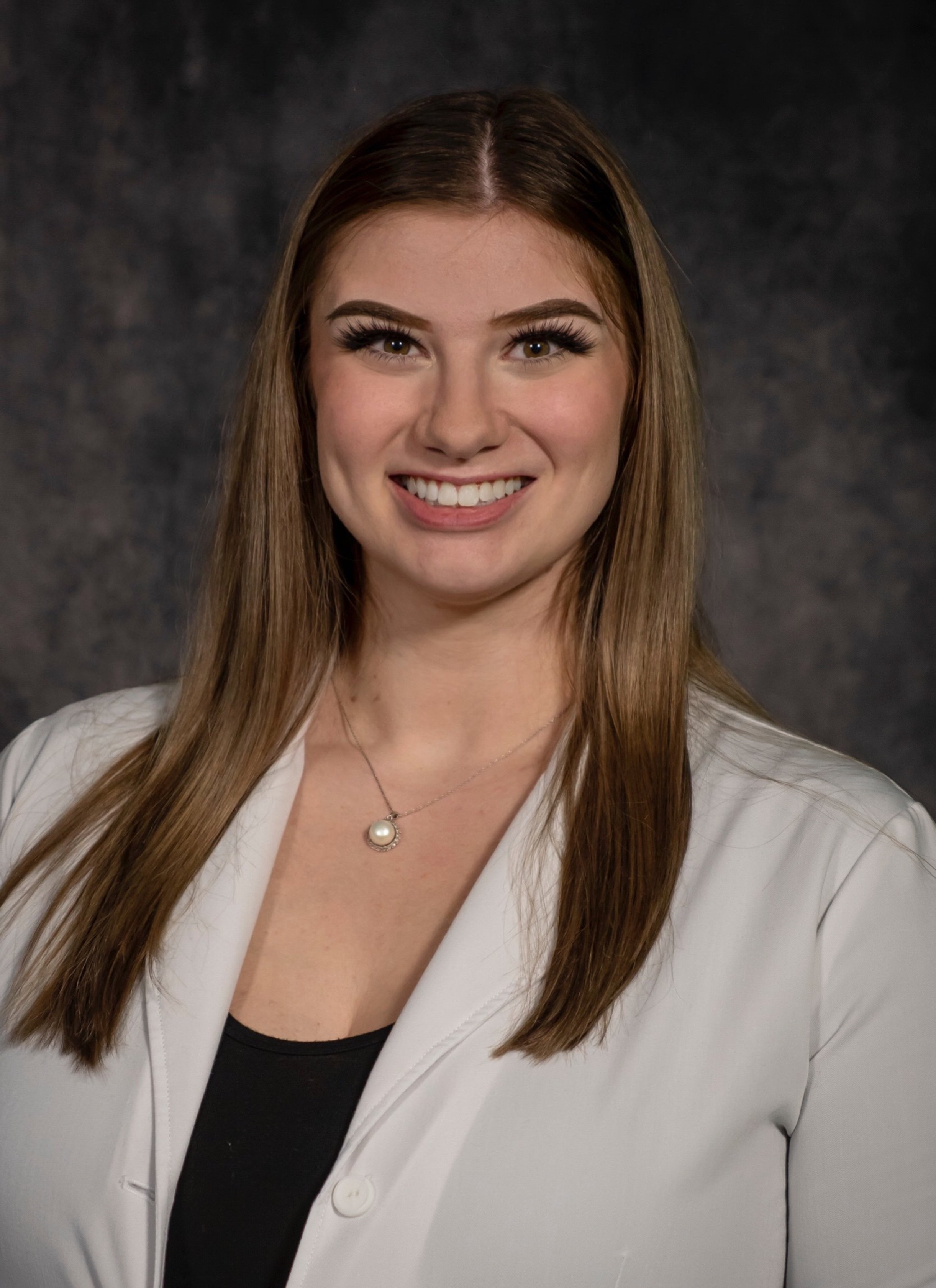 After graduating with her BSN in 2019, Macy worked two years as a nurse at Aultman Hospital on the Coronary Care Unit before pursuing her master's degree. During that program, Macy served as a clinical adjunct instructor at Aultman College. She found value giving back and helping other students during the COVID-19 pandemic. During such a challenging time in healthcare, Macy strived to provide a more positive outlook, encouraging her students with the same type of support she received from faculty just a few years prior.
Macy persevered through the pandemic to earn her master's degree as an advanced practice nurse with a focus in adult-geriatric acute care. Recently, she joined Aultman Deuble Heart & Vascular Hospital Cardiovascular Consultants as a nurse practitioner, caring for patients with electrical heart disease. She rotates weekly between the office and the inpatient setting, which allows her to treat patients through the spectrum of care.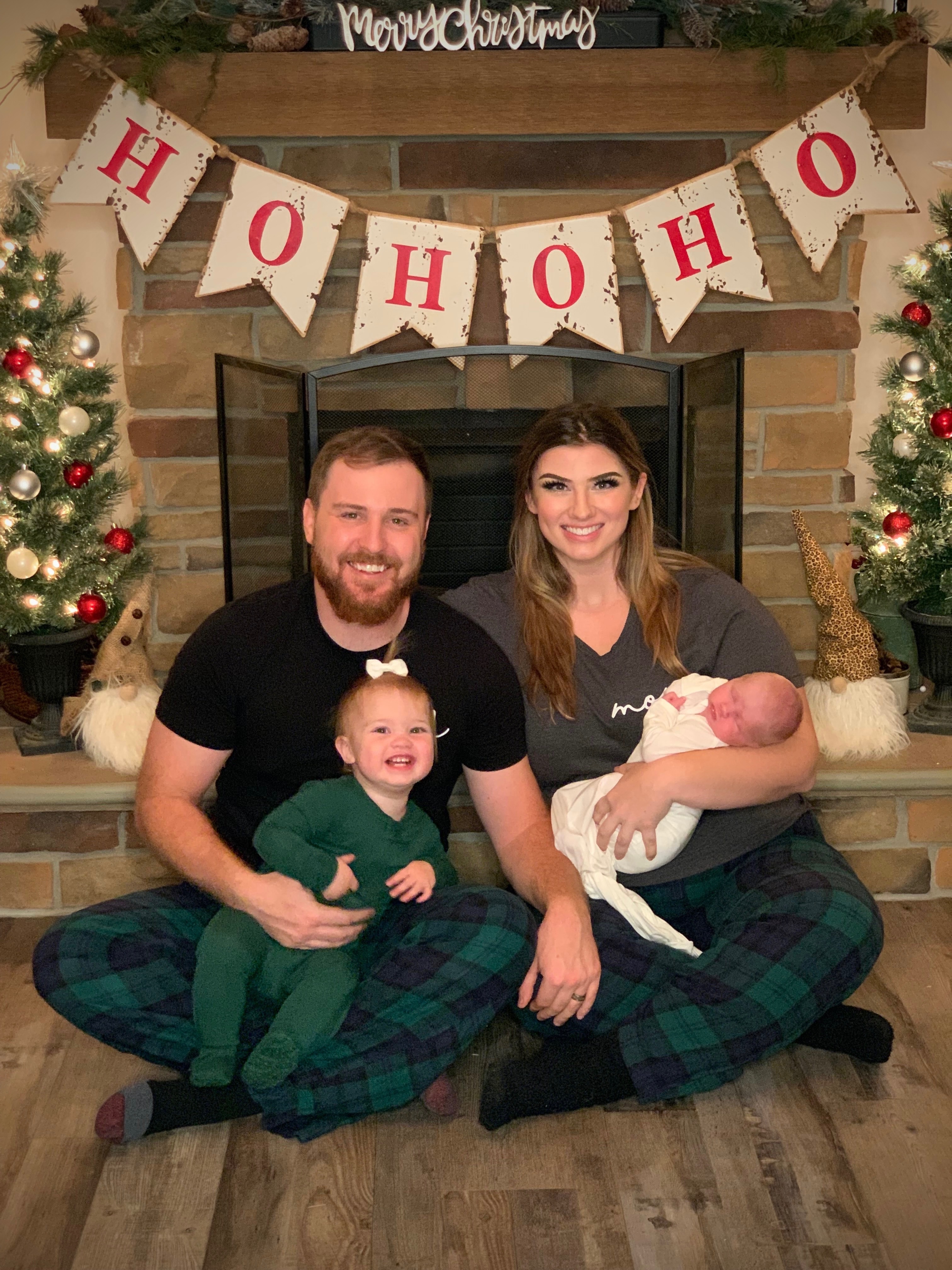 Macy knows firsthand the value of a support system in helping one cultivate growth and achieve vocational success. She thanks her family and her husband, Corey, for their unwavering support throughout her entire collegiate and professional journey. Macy appreciates the encouragement she received from her Aultman family too, as Aultman College faculty, staff and colleagues cheered her on.
Reflecting on her experience, Macy recognizes that Aultman offered a unique gateway from the college classroom to the healthcare field, where she developed valuable connections and experience along the way. Macy highly recommends Aultman College to individuals interested in healthcare. "At Aultman, the opportunities are endless. With the college attached, it's clearly a unique dynamic. I attained a degree that I could apply at the hospital," she said. "Networking is so important in the healthcare field. I loved that through my education at Aultman College, I could stay at Aultman for a career and develop relationships that last a lifetime."
And when asked to summarize her journey to becoming a nurse practitioner, Macy shared a favorite quote she felt expressed it best: "With ordinary talent and extraordinary perseverance, all things are attainable." -Thomas Fowell Buxton