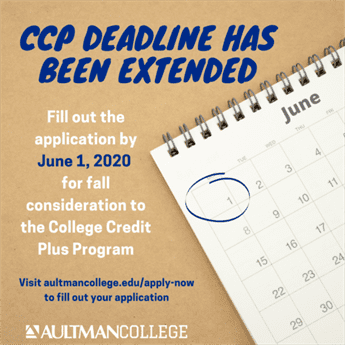 To assist high school students during the COVID-19 pandemic, Aultman College has extended the College Credit Plus (CCP) application deadline for fall semester until June 1.
This gives students a full extra month to complete the necessary steps of applying to Aultman College and working with their high schools to complete the necessary paperwork and processes.
Read more about the College Credit Plus Program at Aultman College.