Mike Jundi, MLIS
Health Sciences Librarian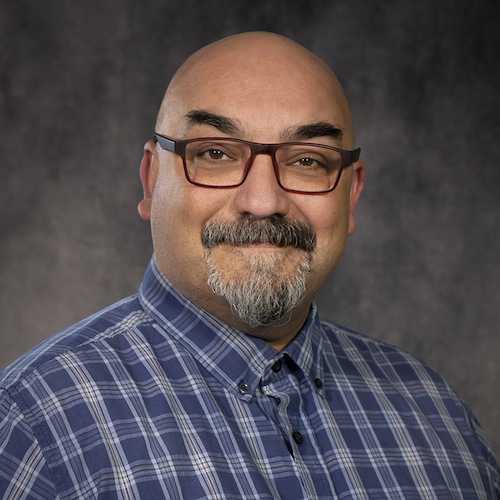 Mike Jundi, MLIS
Health Sciences Librarian
330-363-63471 - [email protected]
Certificate in Instructional Design Foundations and Applications, Urbana, IL
AA, Cuyahoga Community College
BA, John Carroll University
MLIS, Kent State University
Mike joined Aultman College in October 2022. A librarian and information services professional, Mike's career includes establishing library services for higher level accreditation at Akron Institute of Herzing University in 2004, 2004-2005, creating the library space for the Institute, and joining the committee that led the school through programmatic accreditation with HLC (The Higher Learning Commission) and the Ohio Board of Regents (Ohio Department of Education) in Nursing. During his work in library services, Mike bought and rehabilitated a local business in his hometown, becoming a preferred retail location for both Pokémon USA and Wizards of the Coast. Gamers, Inc. hosted board, card, and miniature gaming events from 2006 to 2010. Between 2008 and 2014, Mike's directorship of a local trade school's library established a company-wide library network sharing resources and services for online chat, technical eBook delivery, and collegiate partnerships tackling issues related to program development and loadout, along with establishing a mentorship program for new librarians joining the brand.
Instruction and library leadership continued from 2014 to 2018, leading Fortis College's library services, including direct engagement with all online BSN students as hybrid coordinator and online advisor. Prior to joining Aultman, Mike was the Instruction Services and Health and Sciences Librarian at Walsh University, leading student scholars in high-level research methods and reporting. Since 2018 Mike has developed a passion for instruction, critical thinking in education, and design thinking. Certified in Instructional Design and Quality Matters (QM) online course evaluation, he continues to explore innovative ways of engaging patrons where they are and helping them grow as scholars, researchers, and practitioners in their fields of study.
Mike has four children and is married to a Physical Therapist who established her own clinic (Purpose Driven Therapy) in service to elderly care and geriatric disease management in 2019.